www.magazine-industry-usa.com
Written on Modified on
Modelica®-based expertise offered in modeling, simulation, and optimization of complex multidomain systems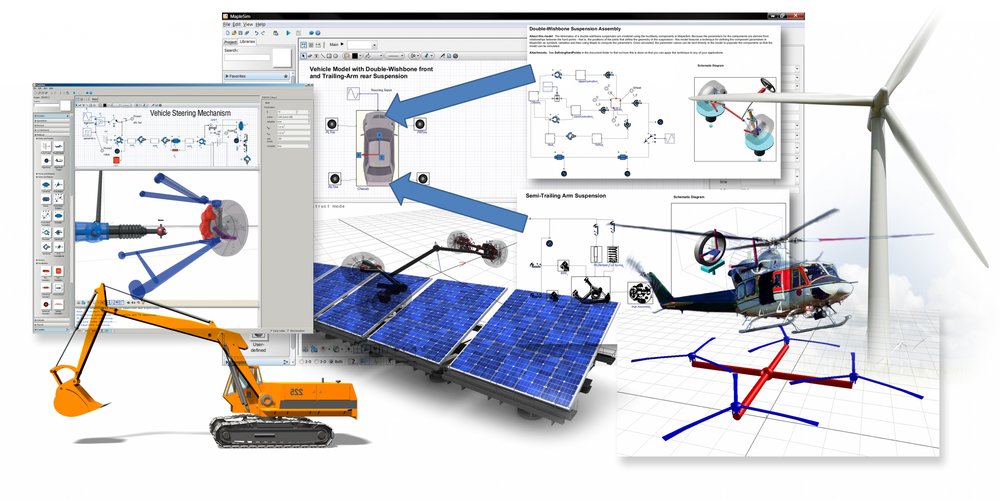 Maplesoft today announced the addition of professional consulting services to strengthen its portfolio of offerings for system-level modeling and simulation. Maplesoft consultants are available to help engineers reduce development time and risk, as well as create better products.
Maplesoft has extensive expertise in system-level modeling and simulation, covering a wide range of applications and industries. Maplesoft's Modelica-based consulting services include model development and simulation services, analysis and tool development, real-time plant-model code generation, and training. Maplesoft specializes in the modeling, simulation, and optimization of complex multidomain systems. Consultants will draw on the expertise gained from past and current consulting projects, which include the development of a specialized driveline component library, multiple projects with a leading automotive manufacturer to help them move to a model-based development process, the development of battery models for EV and HEV systems, vibration analysis of drivetrain models for marine drivelines, and multiple projects involving the development of custom components and solutions in the areas of robotics, mechatronics, motion control, aerospace, power and energy.
The open, object-oriented, physical modeling language, Modelica, is at the core of most of Maplesoft's development projects. Modelica-based tools have experienced wide-spread adoption over the past two decades. Maplesoft is committed to supporting the Modelica open standard and the development of a common pool of knowledge that can assist engineering organizations to efficiently develop innovative processes and products that will ultimately benefit everyone. Because Modelica components have been developed and validated by industry, engineers can have confidence that their models will provide an accurate representation of the system.
"For some time now, our customers have been telling us that they have gaps in their resources when it comes to implementing system-level modeling and simulation projects, and this initiative is a direct response to that request," said Paul Goossens, Vice President, Applications Engineering, Maplesoft. "We believe our Modelica-based expertise will help customers with the smooth implementation of modeling strategies, reduce risk of project slip or failure, and maximize return on investment."
Maplesoft uses the Modelica-based modeling tool MapleSim for most development projects, though they also offer expertise in other tools. The combination of Modelica's system-level modeling language with the symbolic computational power of MapleSim enables a level of understanding, power, and extensibility that is not possible with "black-box" tools. Through its advanced automatic code-generation technologies, Maplesoft can help deploy models to the rest of the toolchain, including in-house tools, MATLAB
®
and Simulink
®
, optimization tools, co-simulation platforms, and real-time systems for hardware-in-the-loop (HIL) testing.
Caption: Maplesoft has extensive expertise in system-level modeling and simulation, covering a wide range of applications and industries