www.magazine-industry-usa.com
Written on Modified on
Testing Equipment for Facility Managers
Conrad Electronic see themselves as a solutions provider and, as a result, are on their way of becoming the leading platform for technical business supplies in Europe.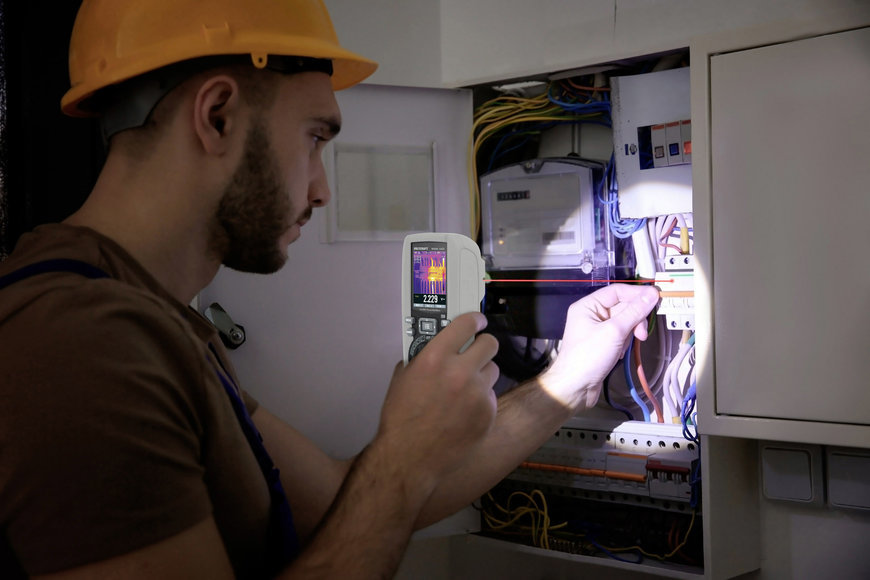 Taking accurate readings on-site: Conrad supply testing equipment for challenging tasks related to facility management.

Comprehensive range of testers and meters aimed at facility managers
High-quality products made by well-known brands
Innovative equipment designed by Fluke, Flir and Voltcraft
As a competent partner trusted by companies across the board, the Conrad Sourcing Platform not only offers a comprehensive range of products to business customers, but also provides a variety of services centred around e-procurement and calibration. At the moment, the team at Conrad are focusing on industrial-grade test equipment aimed at facility managers, using practical examples and designated product worlds to showcase well-known brands and their latest releases.

Taking Accurate Readings Inside and Outside Buildings
Maintaining the functionality of structural building components, machinery and plant ensures smooth and efficient manufacturing processes. This does not only involve red-hot topics such as energy consumption, saving money on heating bills and controlling room temperature levels. Building surveys and MRO of machinery and plant are also an integral part of what facility management is all about. Most importantly, it all boils down to carrying out functional testing at regular intervals and taking accurate readings when you are at it.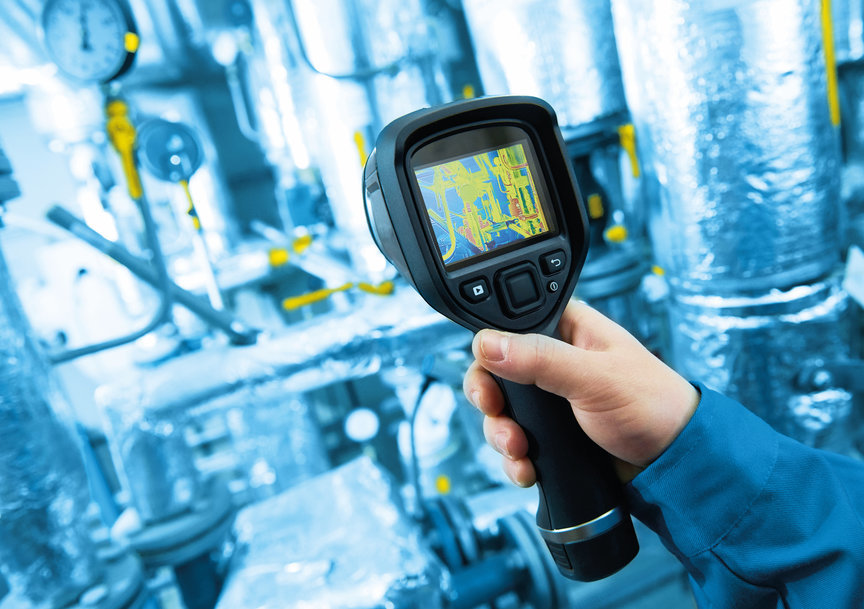 Conrad Electronic support professionalfacility managers, supplying an exhaustive selection of testing and diagnostics equipment, grid analysers, environmental testers and electricity meters. Whether it's versatile thermal imagers to minimise energy losses, or panel meters fitted to switchboards, Conrad's measurement range comprises established brands such as Fluke, Flir and Voltcraft known for the quality and usability of their testers.

Technology You Can Rely On
When it comes to CATIII testing scenarios, the Fluke team recommends using their 110 series digital multimeters. The Fluke 117, for instance, is perfect for challenging tasks revolving around electrical wiring. The device allows taking non-contact voltage readings and comes with an AutoV/LoZ feature that prevents inaccuracies caused by stray voltage. Also, Fluke's 62 MAX+ infrared thermometer has got everything you need for taking professional temperature readings which includes MRO jobs in hard-to-reach places. Moreover, the product is highly accurate and can withstand being dropped from heights of up to three metres.

Identifying dampness and moisture issues in buildings usually requires a whole set of different test equipment including moisture meters, psychrometers and thermal cameras. Flir's MR277 building inspection system bundles all of above functions, combining the benefits of infrared readings and multi-spectral dynamic imaging (MSX) on one hand, and state-of-the-art environmental sensors one the other.

Another indispensable product for facility managers is the Voltcraft WBM-460 thermal multimeter. This piece of equipment comes as a 2-in-1, combining two essential devices which helps you save time during the job. This multimeter reads amperage, voltage and resistance values while the built-in infrared camera makes identifying and visualising temperature anomalies and trouble spots fast and easy.

More information about Facility Management products at Conrad available here.

www.conrad.com