www.magazine-industry-usa.com
Written on Modified on
The latest version of TurboWin has been specially updated to considerably increase safety of navigation and to make fishing easier and more productive. Thanks to numerous new functions, this navigation system is certainly the most comprehensive and the most adapted to fishermen operations.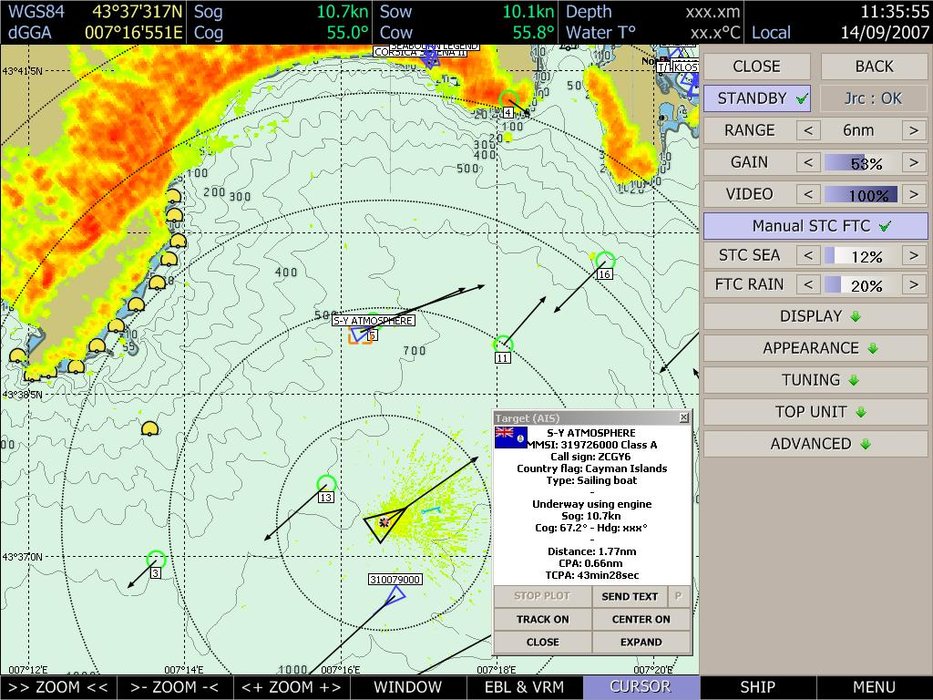 User-friendly, the system works with official ENC and private charts. It enables to use or create its own databases.
Clear presentation of such essential information as tracks, areas, tidal streams, marks, sedimentology and bathymetry data, as well as 3D imaging, create a real-time picture of your working conditions.
This latest TURBOWIN version, integrating the Mini-ECDIS specifications defined by the Sea Fish Authority, UKHO and MCA, allows paperless navigation while using a standard fishing software for safe navigation.

TurboWin 8.0 features numerous new functions:
- Automatic update of vessel target information from AIS equipment.
- New customizable vessels database for quick visual vessel identification with the help of icons.
- Possibility to send and receive AIS messages from the navigation screen
- "Risk of Collision" alarm message displayed directly on the chart.
- Improved S57 ENC's management & operation
- Integrated Mini-ECDIS specifications with:
- navigation view (only with S57 ENC Charts)
- Anti Grounding warnings for safe navigation, with easy route control
- quick access to toggle between GPS sensors
- List of targets (AIS, Arpa, EBL Mark) plus short messages facilities.
- JRC / Koden Radar: Full control Radar integration with image overlay and target tracking

With more than 5,000 ships installed, SODENA is a leader in navigation systems. Especially designed for fishermen, TurboWin 8.0 is sold through a very international reseller's network. SODENA is present through offices and representatives in France, UK, USA, Uruguay, Norway, Denmark, Iceland, Sweden, Spain, Italy, Greece, Poland, Portugal and many other countries.
SODENA is ISO 9001 certified.