www.magazine-industry-usa.com
Written on Modified on
ABB PARTNERS WITH CLEAN ENERGY START-UP TO OFFER END-TO-END WIND ENERGY PORTFOLIO
ABB Motion acquired a minority stake in WindESCo, a leading analytics software provider for improving the performance and reliability of wind turbines.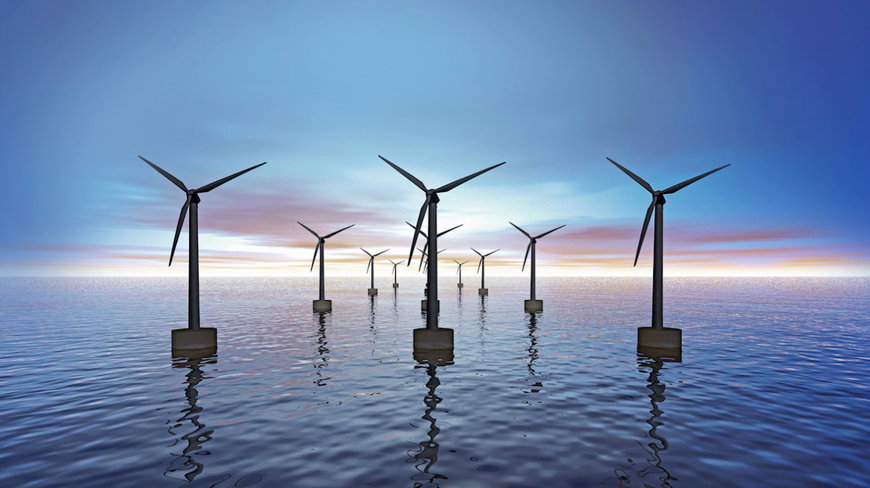 ABB Motion and WindESCo, have signed a strategic partnership, where ABB has acquired a minority stake in the company through its venture capital unit, ABB Technology Ventures (ATV). US-based WindESCo is the leading analytics software provider for improving the performance and reliability of wind turbines. Leveraging WindESCo's solutions, the investment will strengthen ABB's position as a key enabler of a low-carbon society and its position in the renewable power generation sector. It will allow the company to continuously improve wind turbines' performance and reliability, offer end-to-end solutions to wind customers and open a new market channel for its digital offering.

ABB is a leading independent supplier of wind converters for medium-voltage and low-voltage wind turbines. WindESCo has around 25 employees and works with 40 customers on projects in 18 countries. It has developed a market-leading OEM agnostic asset performance monitoring software to detect anomalies in wind turbines, propose corrective actions and measure their results. The company has also developed a wake optimization solution that leverages data across a wind plant to optimize plant output. With their combined offering, ABB and WindESCo can now offer a complete solution approach to customers. WindESCo will be able to leverage ABB's electrical domain expertise to further strengthen its software offering, while ABB closes a gap in its wind portfolio by adding a digital offering to the already digitally enabled wind converters.

"This strategic venture capital investment allows us to strengthen our market position supporting the energy transition and continue to shift our portfolio of customer solutions towards renewables and decarbonization. It will complement ABB's wind portfolio with a strong digital offering by WindESCo, that enables both companies to leverage their strong presence in the growing wind market. This win-win transaction will offer a holistic solution approach to our customer bases, and it will expand the service offering by ABB Motion. We look forward to developing new synergies with the talented team at WindESCo," commented Chris Poynter, President, System Drives division, ABB Motion.

Mo Dua, CEO, and founder of WindESCo, said: "There is tremendous value locked in the wind turbine converter data. While most of the solutions have focused on the mechanical systems, there are no solutions having a meaningful impact on the electrical system. The equity investment by ABB and our technical collaboration will allow WindESCo to expand its offering to the wind turbine electrical system with the goal of being the leading comprehensive asset performance monitoring solution provider for the wind industry. We are glad ABB chose WindESCo as their digitization partner."

The partnership helps expand ABB's ecosystem of innovation partners developing solutions that support decarbonization and energy efficiency.
www.abb.com