www.magazine-industry-usa.com
Written on Modified on
FESTO SHOWCASES AUTOMATED BATTERY RECYCLING AT THE BATTERY SHOW NA
Festo demonstrates at The Battery Show NA 2023 automated EV battery recycling – removal of batteries from housings and recovery of precious materials from shredded lithium-ion batteries.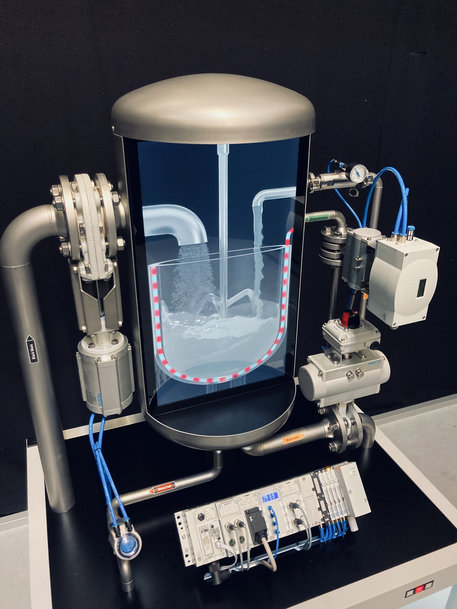 A Festo controller and automated process valves simulate the automated extraction process of precious materials from a slurry of shredded EV batteries.

The automotive industry recognizes Festo as a leading automation supplier at every step of the EV battery process – material handling in a dry room, degassing, module assembly, and placement of housings on the vehicle frame. The automated materials recovery demonstration at The Battery Show illustrates Festo process solutions – solutions that can be applied to precious materials extraction as well as regeneration and recovery.

Handling and process automation solutions from Festo enable 360° support of the circular battery economy, an economy where repurposing and recycling EV batteries can decrease reliance on virgin materials, reduce impacts associated with extraction, and lower the risk of supply chain interruptions.

Recovery of precious materials
Festo controls and process valves simulate the automated extraction of precious materials from a slurry of shredded EV batteries. In this simulation of the actual process, acids are introduced into the slurry to precipitate precious materials out of the solution for ease of separation and collection. Valuable materials available for recapture and reuse in lithium-ion batteries include cobalt, gold, lithium, manganese, neodymium, nickel, palladium, platinum, silver, and tantalum. Key Festo components in the extraction demo include the CPX-MPA fieldbus-enabled valve terminal controller, the DFPC linear actuator for a knife gate valve, the KVZA pre-assembled process valve, and the VZXA angle seat valve.

Safe dismantling of battery modules
Disassembling the battery housing and removing modules and other components is a labor-intensive operation. The Festo dynamic display simulates the automated mechanical disassembly of battery housings into modules, battery cells, and other components. Key actions include:
Checking the cooling circuit
Cutting open the adhesive bead between the housing top and bottom
Fixing the housing top into place
Lifting the housing top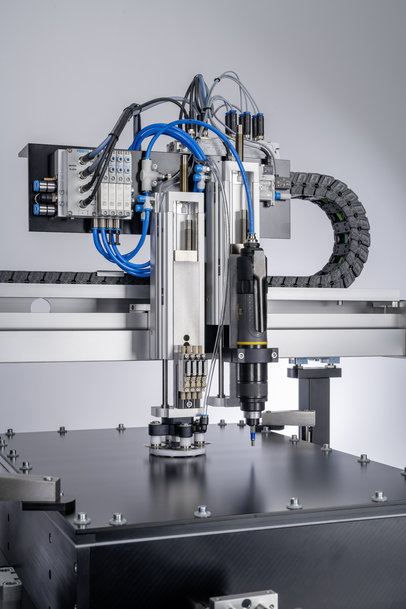 This dynamic display demonstrates automated mechanical disassembly of the battery housing into modules, battery cells, and other components.

Machine builders will find the components and overall design of this solution accommodate a range of housings and battery types. Highlighted Festo components include: the VTOE dispense head, which provides lubricant for the knives to prevent build-up on the edges; the EFSD stopper cylinder, which cushions and stops horizontal movement; the CLR linear/swivel clamp, which guarantees precise fixing of the battery housing top; and the VAS suction cup that lifts the housing top gently and reliably.
Visit Festo at booth #1545 at the Battery Show NA, September 12-14, Suburban Collection Showplace, Novi, Michigan.