www.magazine-industry-usa.com
Written on Modified on
Mitigating electrical current rise and increasing refrigeration equipment reliability
WEG delivers bespoke drive panel solution for screw compressor application.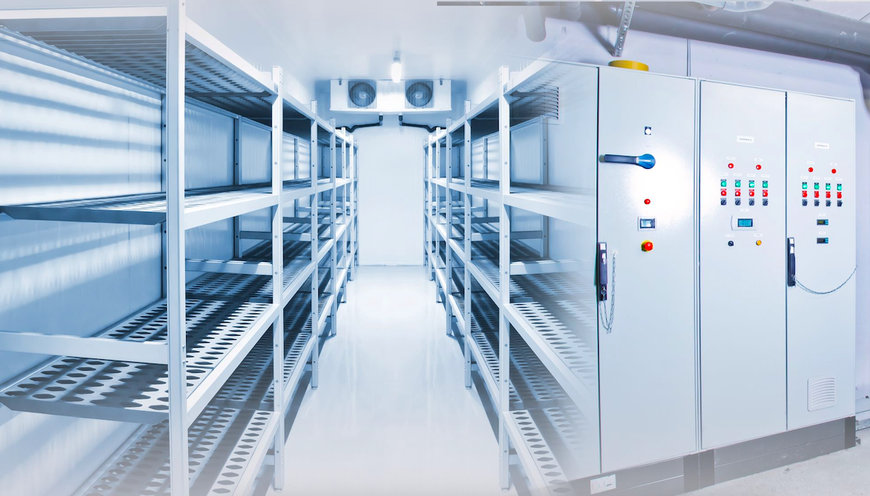 According to a study by Enterprise Strategy Group (ESG), equipment downtime costs the food and beverage industry an estimated €30,000 to €50,000 per hour. If critical equipment such as refrigerators were to fail, the losses could be devastating. Even a short period of downtime could render a whole batch of product unusable — leading to increased waste, safety concerns and additional costs. Here's how motor and
drive manufacturer
, WEG Middle East worked with a leading global industrial refrigeration group to create a bespoke drive panel solution to mitigate electrical current rise issues at an Oman-based frozen meat products facility.
Screw compressors are increasingly used in refrigeration due to their superior efficiency and reliability compared to other types of compressors. However, one of the refrigeration company's major clients, who specialises in frozen chicken and related products, was facing a serious issue at its Oman-based facility due to inadequate power grid capacity.
Combating power quality issues

The plant was using XYZ soft starters to start its heavy-duty screw compressors on the main process line which are about 400kW and 355kW x 5 Nos. Due to the very nature of soft starters demanding high starting currents they stressed the main power line. As one soft starter was started after the other, this would result in a power supply blackout due to inadequacy on available power grid capacity. The industrial refrigeration specialist approached WEG to find a solution to this serious problem which was causing major financial losses to their end client.
Initially, a team of WEG's engineers visited the site, to perform a site study. This provided a detailed analysis of the existing soft starter capacity, panel design and space availability. Following this, a power system study was performed to understand the grid capacity and the nature of other connected loads to the network. As suspected, during the study, it was identified that the initial issues were wider than first thought. It was not simply an issue relating to the current rise at the start, but also during the overload requirement there was current rise observed. In other words, after starting the motors, whenever there was a rise in load demand, as screw compressors are heavy duty applications, the grid would be exposed to a potential disaster for such critical refrigeration applications.
Based on the study, a detailed report was submitted to the client. Upgrading the grid capacity was an ideal solution to solve all issues once and for all, but that would have involved a huge investment. However, the client was not ready for such an upgrade and wanted a cost-effective solution to the problem. Instead, WEG proposed to replace the existing soft starters with state-of-the-art WEG variable frequency drives (VFDs). This was the most reliable and cost-effective solution for this scenario.
WEG's
CFW11 drives
offer unique current ramp adoption technology, that limits the current rise within the stringent specified current limits not just during starting, but also during operational peak load demands. This means the drive will control and manipulate the current ramp in such a way that the overload demand is still taken care without current rise, therefore solving the power blackout issues. WEG chose the CFW11 industrial heavy duty drive series for this project due to its high-performance capabilities on industrial heavy-duty applications and proven industrial performance.
WEG was involved at all stages of the project including consultation, commissioning, testing and installation. Factory acceptance testing (FAT) was conducted as part of the project scope followed by commissioning and site acceptance testing (SAT).
The client was in an emergency situation, so WEG had to achieve a fast turnaround despite the ongoing global supply chain issues related to microchip shortages. Overcoming these challenges, WEG managed to provide very fast deliveries in line with client requirements. Two months after this initial order, the facility ordered another four panels with input harmonic filter and output sine filter. This is testament to the performance of the first bespoke panel.
Thanks to WEG's strong product line and engineering capabilities, the facility's power quality issues were effectively combated in a cost-effective and time sensitive manner, increasing refrigeration system reliability and efficiency.
www.weg.com