www.magazine-industry-usa.com
Written on Modified on
Kontron together with ThinKom gives customers access to a network-agnostic solution
Kontron and Connectivity solutions have announced its collaboration with ThinKom to demonstrate and make readily available a highly flexible Ka-band SATCOM solution to the avionics market.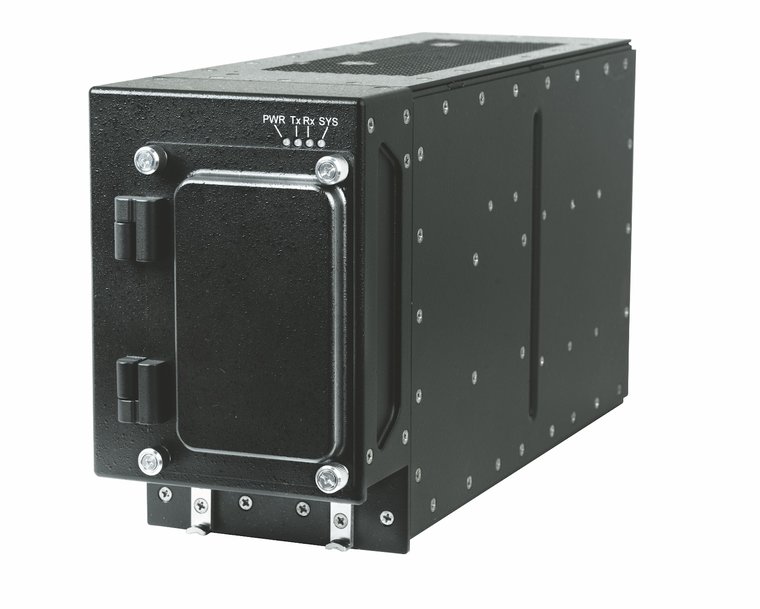 The multi-modem architecture consists of Kontron's proven ACE Flight 4783 dual modem MODMAN server integrated with ThinKom's ThinAir
®
Ka2517 phased-array satcom antenna system that offers unparalleled service provider agility. Airlines and integrators can leverage the open architecture solution, which enables multi-orbit interoperability between GSO and NGSO satellites, to provide more coverage and become entirely network agnostic today, while being future-proof for tomorrow.
Kontron's AF4783 Dual Modem MODMAN provides unmatched performance in the smallest footprint by combining server and networking-grade hardware with two satellite modems in a compact, ARINC 791/792 4MCU compliant system. To further enhance capabilities, the MODMAN can be expanded by integrating the Auxiliary Modem Unit (AMU) to support a third modem. This allows extra coverage options, such as another GEO modem or incorporating MEO or LEO connectivity for multi-orbit operations.
ThinKom's proven and reliable, high-throughput ThinAir Ka2517 antenna seamlessly operates with multiple modems and networks. It delivers robust, highly efficient satellite communications operating across multiple orbits, packaged in a low-profile footprint to minimize drag and saveon fuel.
"We are committed to providing customers with the right building blocks to differentiate their offerings and gain a competitive advantage in the IFE&C market," explains Tony Squeglia, Business Development Director at Kontron. "Our active involvement in the Seamless Air Alliance, coupled with organizations within the satellite connectivity market, like ThinKom, is paving the way for an open platform approach with future-proof capabilities."
"ThinKom's antennas are proven as the industry's most reliable and efficient, and by partnering with Kontron, this complete system enables airlines and integrators to quickly deploy a network-agnostic solution that offers an array of modem combinations, not only for today, but also for tomorrow," says Bill Milroy, CTO and Chairman at ThinKom.
www.kontron.com