www.magazine-industry-usa.com
Written on Modified on
Introducing the New Delta Line Servo motor controller: Leo B1400B90 Drive
Delta Line has introduced Leo B1400B90 Drive, a new high-performance closed-loop servo drive controller suitable for Servo and BLDC motors.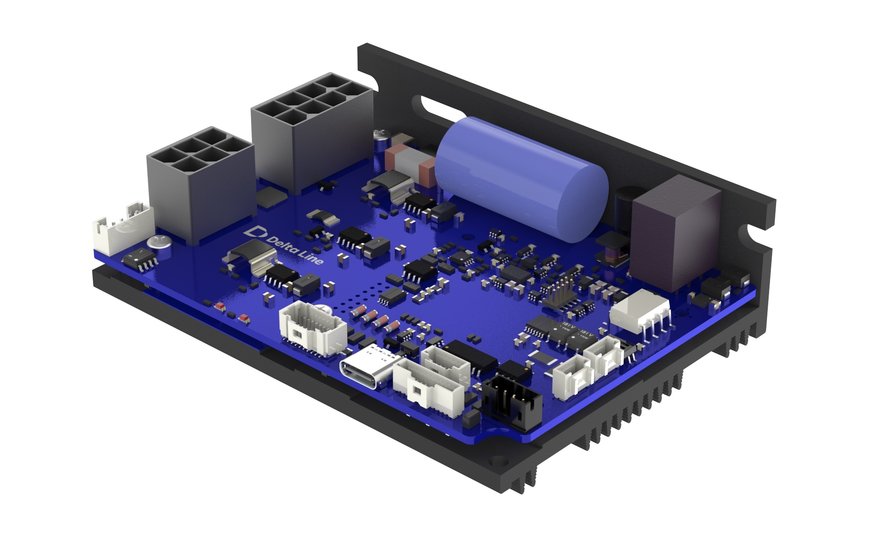 The new Leo B1400B90 Drive has been designed with efficiency in mind and incorporates optimized control algorithms to provide the perfect trade-off between efficiency and performance. It represents the latest generation of servo drives that offer best-in-class performance in compact housing, has a high level of integration, high power (up to 1400W), and includes all the latest technologies required by the market.

Leo's incredibly compact design includes multiple communication ports, thus enabling a wide choice of interfacing methods. Its voltage operating range allows it to be used in several applications, and the small footprint as well as the presence of a heatsink allow the controller to be a valid option for critical-size applications. This controller is provided with several general-purpose inputs and outputs in the logic. By using these inputs and outputs it is possible to implement alarm signals, connect digital sensors, and activate external devices (LEDs, brakes, actuators, solenoids, etc.).

Leo servo drive also offers the opportunity to manage a double incremental and absolute multi-turn encoder. Moreover, the Safe torque off SIL3 system opens the door to all the safety applications around the world. The new controller can be best used for applications such as Automatic Guided Vehicles (AGV), Electric Vehicles, Electric Wheelchairs, and Industrial Production Machines. It may be easily combined with all Delta Line's Servo-BLDC motors up to 1400W.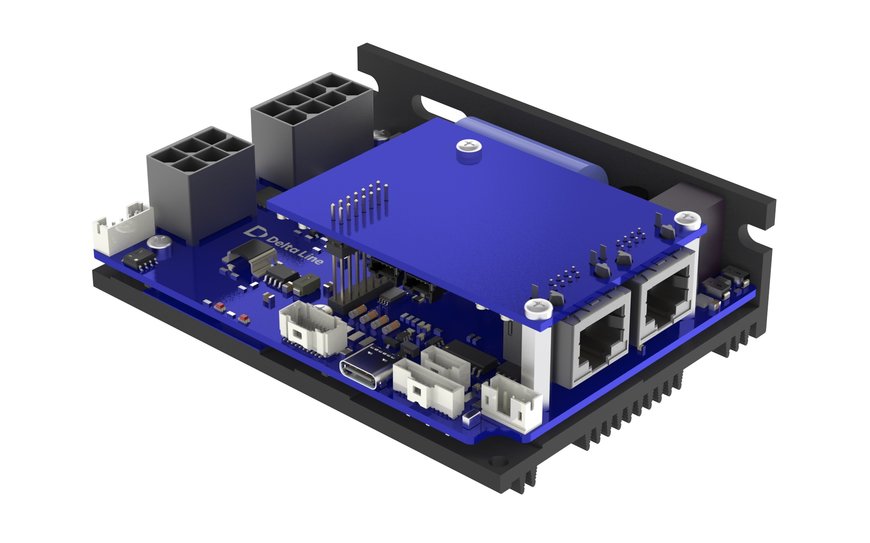 Specifications at a glance:

Power: 12-48 VDC and up to 30 A RMS
Dimensions: 105 x 78.5 x 29 mm
Encoder: Magnetic incremental: 5V differential (RS422) or 5V single ended (TTL/CMOS). Biss Absolute encoder
Hall input (not isolated): 5V Single-ended (TTL/CMOS) hall effects
Chopper frequency: ultrasonic 40kHz
Interface: Ethercat, CANOpen, Modbus, Modbus TCP
4 digital inputs, 3 digital outputs, 1.3A output external brake, 2 analog inputs
STO Safe Torque off
Brake resistor Output
CE, REACH ROSH Compliant, UL Compliant