www.magazine-industry-usa.com
Written on Modified on
CENTRAL ATLANTIC CRANE NAMED TADANO AMERICA DISTRIBUTOR
Tadano America has added Central Atlantic Crane LLC as an authorized distributor of Tadano all terrain, rough terrain and telescopic-boom crawler cranes in the state of Virginia.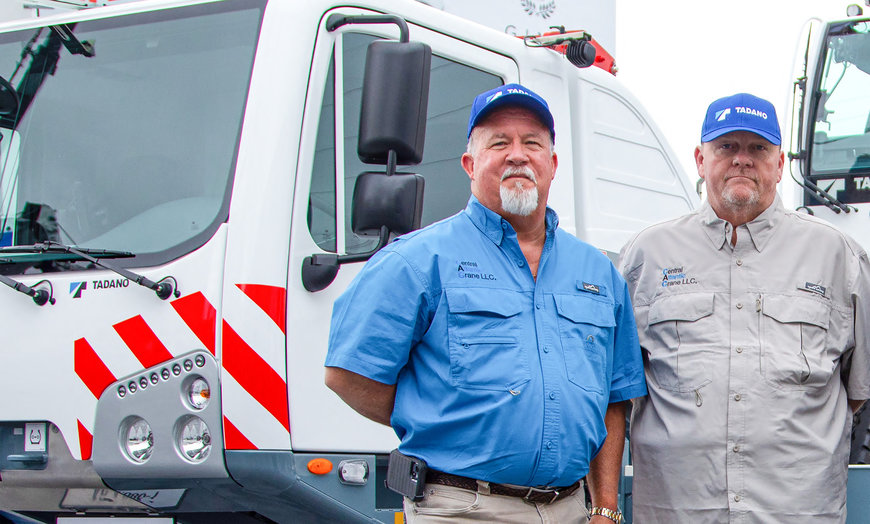 Based in Chesapeake, Central Atlantic Crane professionals have over 97 years of combined experience in lifting equipment sales and purchasing.
"I'm excited to introduce the Tadano and Central Atlantic Crane LLC partnership to new customers in Virginia and share our values and commitment with them," said Tim Yauilla, Central Atlantic Crane Co-Owner.
Yauilla, a lifting equipment veteran with extensive experience in the mid-Atlantic region, added, "We must go the extra mile to solve the issues customers face each day, such as maximizing equipment uptime. The smallest things can impede jobsite productivity, so we need partners who will make sure their jobs are on-track and profitable. We look forward to offering our new and existing customers some of the greatest products in the crane industry."
Tadano America Regional Business Manager Tony Hampton welcomed Central Atlantic Crane to the Tadano distributor family in North America.
"We look forward to working with Tim and the Central Atlantic Crane LLC team to help grow both of our businesses," Hampton said. "Our existing and new Tadano customers in the Virginia area will benefit from this expansion in our distributor network. This partnership now provides loyal Tadano customers throughout the Commonwealth with a closer distributor to aid them in new equipment purchases, service and parts."
Central Atlantic Crane will soon have a wide range of Tadano Rough Terrain cranes in stock, as well as the
new Truck Cranes (120-ton GT-1200XL-2 and 80-ton GT-800XL-2)
that Tadano recently introduced at ConExpo 2023.
www.tadanoamericas.com