www.magazine-industry-usa.com
Written on Modified on
FEV AND UTAC OPEN FIRST DEVELOPMENT AND TEST CENTER IN AFRICA
FEV and joint venture partner UTAC have taken into service the continent's first test center in Oued Zem, Morocco.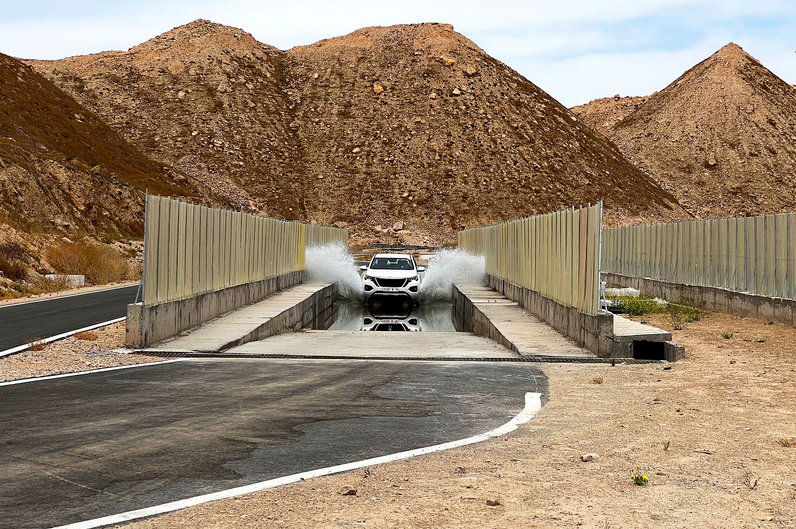 A first in Africa: FEV and joint venture partner UTAC have taken into service the continent's first test centre in Oued Zem, Morocco, approximately 150 kilometres southeast of Casablanca. This allows FEV, an internationally recognized innovation leader, to offer its customers highly attractive conditions for vehicle development and testing almost throughout the entire year.
The state-of-the-art facility in Oued Zem is located at an altitude of 850 meters in Morocco's Atlas foothills. The site covers a total area of 500 hectares and comprises an extensive, completely newly built test area for passenger cars and commercial vehicles. It allows a wide variety of test drives on a total of 14 sections and individual tracks. The centrepiece is a four-kilometre roll-out track, which is unique in the world under these favourable conditions. Test sections for high-speed driving, brake testing and acoustic testing as well as incline hills and bad road sections, an ISO 10844 acoustic track, an urban environment, and other test tracks complete the portfolio. The warm and dry climate of Oued Zem allows for almost year-round test operation. The new location is also an ideal starting point for long-distance tests in the Atlas Mountains, which are only 70 kilometres away.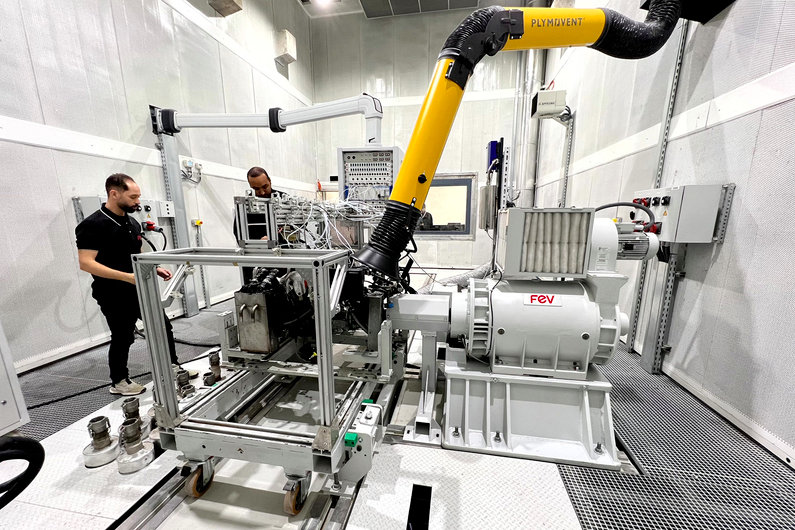 In the adjacent, also newly built test centre, customers will find a full range of test rigs for powertrain development (electric, hybrid and vehicles with combustion engines), RDE cycles, endurance and reliability testing, dynamics, acoustics, and climate testing. In addition, the state-of-the-art building complex houses spacious offices, conference and seminar rooms, and presentation areas. A total of four halls with separate entrances, office and workshop areas for vehicle preparation are available for customer vehicles. A hotel built especially for the guests of the test centre with restaurants, spa and leisure options completes the offer.
FEV has operated an engineering office in Casablanca since 2018. With the new development and test centre, FEV is expanding its position as an important partner of leading companies in the transport industry in Morocco, which includes manufacturers, suppliers, and test laboratories, as well as schools and universities.
www.fev.com