www.magazine-industry-usa.com
Written on Modified on
B&R PRESENTS NEW TRACK AND SHUTTLE FUNCTIONS
The new innovations at B&R include shuttles and IP69K standard for ACOPOStrak, 90° curve segment for SuperTrack, and aseptic & hygienic shuttle at ACOPOS 6D.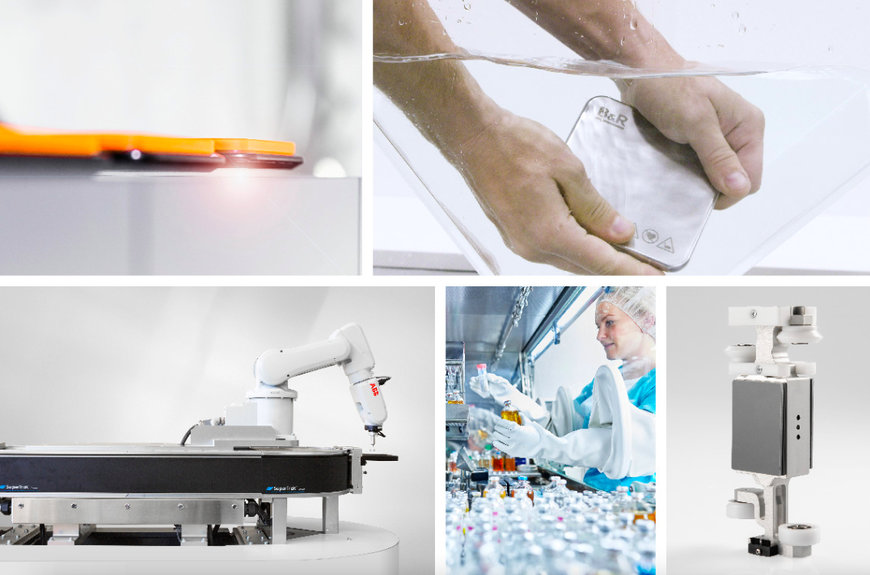 New applications for B&R transport systems open new markets for machine builders
B&R presents four new components for its mechatronic product transport systems. New additions to the company's ACOPOStrak, SuperTrak and ACOPOS 6D portfolio create possibilities in new areas of application, opening up new market opportunities for machine builders and manufacturers.

New shuttles for ACOPOStrak
The new shuttles are optimized for smooth and thus low-wear operation and can be operated together with existing transport units. They also offer greater accuracy, opening up new applications in areas such as the assembly of electric vehicle batteries and medical devices. The increased precision offers key advantages when working with lightweight components such as catheters and insulin pumps.

SuperTrak – The right angle makes the difference
With a new 90° curved segment, SuperTrak has more layout options with a smaller footprint. Compared to conventional conveyor systems, this adds even more freedom in track design. The new curved element gives machine builders the ability to fit more processing stations inside the track, rather than around the outside.

ACOPOS 6D – Aseptic/Hygienic shuttles
The new generation of aseptic and hygienic shuttles for ACOPOS 6D allows small batches to be produced economically in a wide range of industries. In addition to floating silently over the surface with high precision, these magnetically levitating ACOPOS 6D shuttles now also meet the highest hygiene requirements and are easier to clean. Customers who require a germ-free environment can opt for this aseptic and hygienic variant.

ACOPOStrak – Production technology for cleanrooms
An IP69K-rated variant of the intelligent track system is now available. With this washdown version, the track can be cleaned with high pressure and temperatures up to 80°C and is also completely dust-protected. In this way, B&R is addressing the requirements of industries such as food and beverages or pharmaceuticals, where the highest standards of hygiene are required.
www.br-automation.com