www.magazine-industry-usa.com
Written on Modified on
BAUMER IS HARVESTING SOLAR ENERGY
The Baumer Blue initiative of sensor specialist Baumer for environmentally friendly energy use goes on.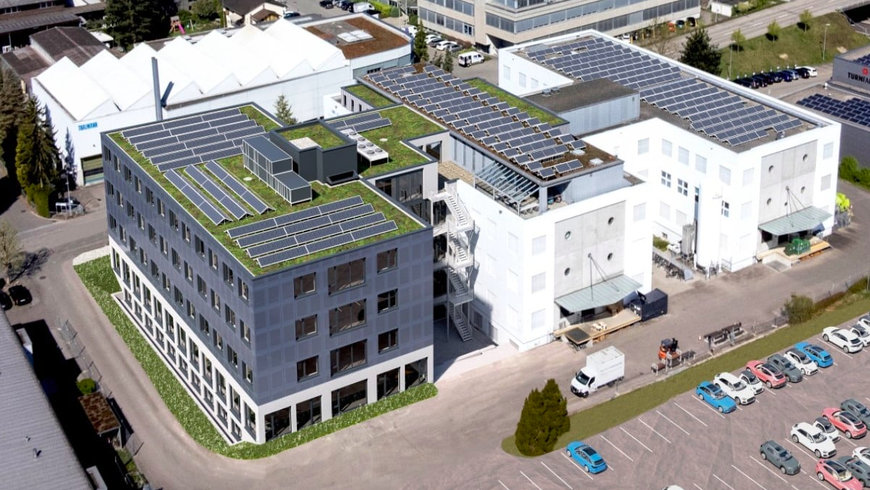 In June 2023, Baumer will install more than 800 photovoltaic modules with a nominal output of 340 kilowatts peak (kWp) on plant buildings at the Frauenfeld site. The Innovation Center currently under construction will be able to generate 130,000 kilowatt hours (kWh) of electricity per year with a solar building envelope on the facade and roof alone. Baumer is investing 600,000 Swiss francs in the photovoltaic systems, which will go into operation in August.

Solar energy covers 11 percent of the electricity demand
The expected total output of approximately 305,000 kWh/year from solar power is a further step in optimizing the technology company's energy budget. Baumer will thus be able to generate 11 percent of the electricity required at the Frauenfeld site itself. In Frauenfeld and at all its sites in Germany, Baumer already purchases exclusively green electricity.

In addition to the ongoing energy-saving measures, the heating and cooling concept of the new Innovation Center will make an important contribution to optimizing consumption. Using geothermal probes and heat pumps, the building will be heated energy-efficiently in winter and cooled in summer.
www.baumer.com