www.magazine-industry-usa.com
Written on Modified on
Delta Unveils its Latest LED Lighting and Smart Building Automation Solutions at LightFair International 2023
Delta, a global leader in power and thermal management solutions, is showcasing its IoT-based Smart Lighting and Building Automation Solutions at LightFair International 2023 this week.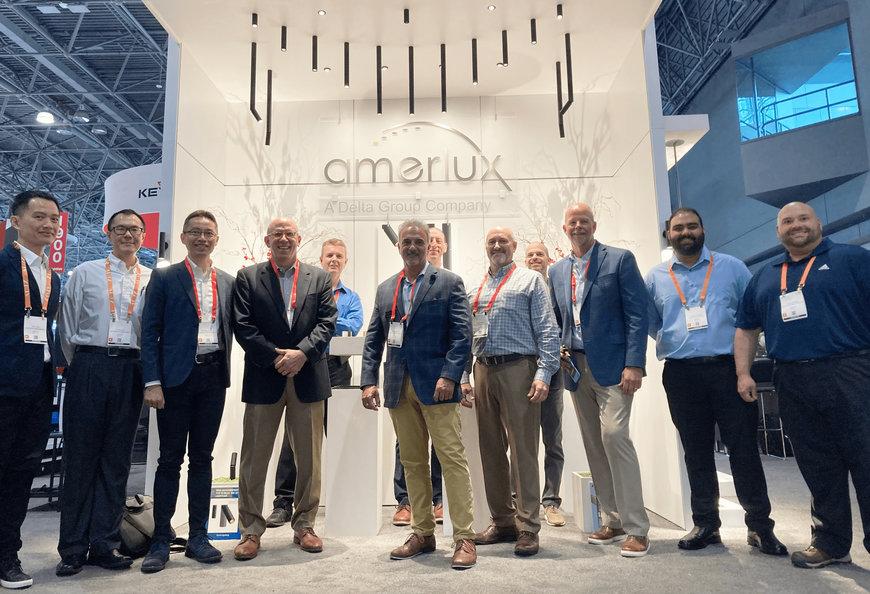 Among the highlights of the exhibition is the debut of Finch, a spec-grade lighting collection that integrates into the architecture of contemporary and sustainable buildings while providing exceptional lighting. Finch is seamlessly integrated with VIVOTEK cameras and March Networks searchlight software at Delta's booth. The display will also include a live demonstration of Delta Controls' solutions featuring the O3 Sensor and 2 room controllers. Additionally, visitors can explore the integration of Amerlux lighting with LOYTEC lighting control system, as well as LED drivers for smart LED power supply. This integration empowers customers with unparalleled lighting management capabilities, allowing effortless control, advanced customization, and optimal energy efficiency.
"At Delta, we are committed to delivering complete solutions that redefine the lighting and building automation landscape," said Bill Y.C. Lo, general manager of Delta's Building Automation Business Group. "Finch exemplifies our dedication to providing cutting-edge technologies that seamlessly integrate into lighting and control systems. By combining the integrated VIVOTEK camera and March Network searchlight software, Finch adds significant value to our comprehensive lighting and building automation ecosystem, enhancing functionality, and delivering a truly integrated experience to our customers."
Delta invites visitors to explore their booth and discover how Delta's complete range of offerings can transform their lighting projects into smart, efficient, and interconnected environments.
LIGHTFAIR International 2023 will be held from May 23 to 25 at Javits Center in New York. Delta will be welcoming its visitors at booth 2051.