www.magazine-industry-usa.com
Written on Modified on
Weidmüller expands its existing sales, development and production centre in the USA
Weidmüller has announced an expansion of its US site in Richmond, Virginia, with the goal of bringing industrial connectivity, automation technology and IIoT closer to the US market.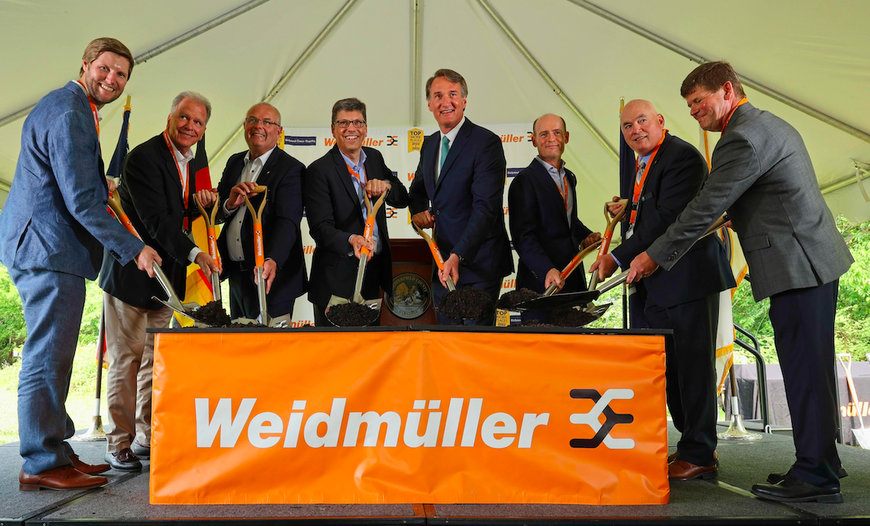 The official start of construction was celebrated on 18 May in Richmond

"Weidmüller's expansion at the Richmond site demonstrates our commitment in the USA and furthers our aim of bringing development and production even closer to our local partners and customers. Richmond has been Weidmüller's home for almost 50 years and has proven to be an excellent location. We would like to thank the Governor of the Virginia Economic Development Partnership and Chesterfield County for their continued support," said Board Chairman Christian Gläsel.
Global leader in smart industrial connectivity

Digitalisation, innovative connection and installation technology and smart automation systems are also driving the transformation of industrial production, mobility and energy systems in the USA. The rapid growth in renewable energies and the increasing demands on energy efficiency in particular require new concepts. Weidmüller is a strong partner for innovative solutions in the USA with its presence in Richmond, established in the mid-1970s, and its international positioning.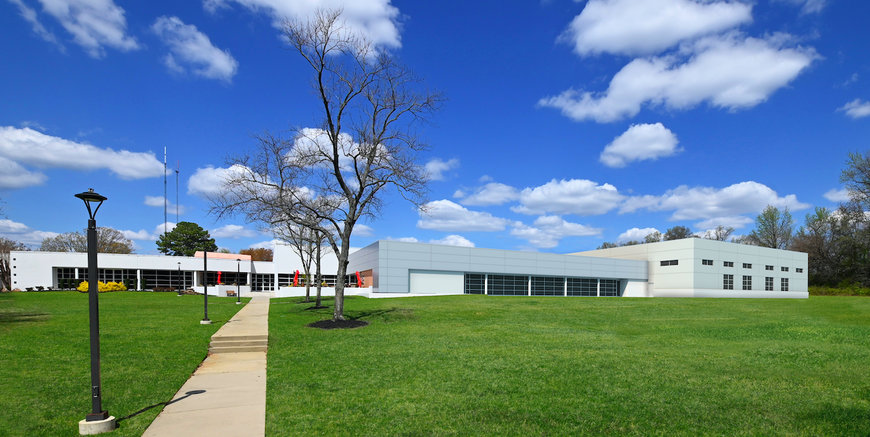 The expansion of the site will create 100 new jobs in Chesterfield County


Site expansion boosts Chesterfield County economy

As part of its growth strategy, in the first phase, Weidmüller will expand its sales, development and production area in the USA by 2,300 square meters. The climate-friendly new building will be equipped with solar cells designed to achiever an annual output of 392,000 kilowatt hours. Highly efficient air conditioning, recycled materials and charging stations for electric vehicles from our own production will make an additional contribution to the sustainability of the building concept.
The investment of $16 million will be realised over three years and will create more than 100 new jobs in Richmond, Virginia. Part of the strategy is also the acquisition of a neighbouring property for further expansion of the site.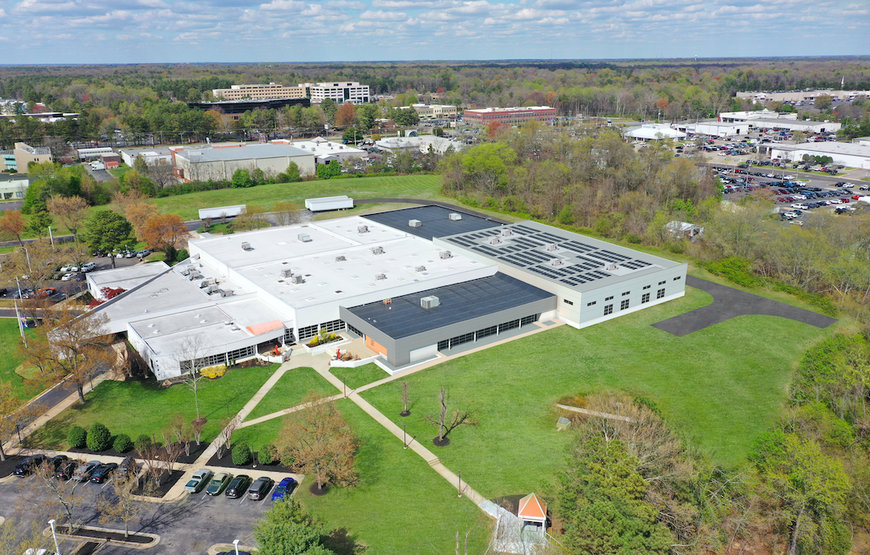 The expanded Weidmüller site in Richmond, Virginia is intended to ensure greater proximity to customers in the USA

"We are proud that this global leader is continuing to expand here in Virginia, creating more than 100 new engineering and manufacturing jobs in Chesterfield County. This state in the US is a hub for new technologies, and Weidmüller has been an important partner in the strengthening of our pioneering role for almost 50 years," said Governor Glenn Youngkin.
Local development and production maximise service in the USA

The expansion of the US platform underscores Weidmüller's long-term growth strategy and the industry pioneer's commitment to Richmond. "We look forward to further expanding our presence in the USA and thus being even closer to our customers in North America. We can use the local development and production 'Made in the USA' to respond more effectively to market needs and to scale more rapidly. In this respect, the new building plays an important role for the future of Weidmüller and strengthens the cooperation with our American partners, distributors and customers," says Volker Bibelhausen, CTO and spokesman for Weidmüller in summing up.
www.weidmuller.com