www.magazine-industry-usa.com
Written on Modified on
FPT INDUSTRIAL CHOSEN BY MASERATI FOR ITS NEW FULL-ELECTRIC GRAN TURISMO FOLGORE
FPT Industrial, the powertrain brand of Iveco Group and Maserati have worked closely together to create the new Maserati Gran Turismo Folgore, the first car in the Brand's history to adopt a 100% electric powertrain.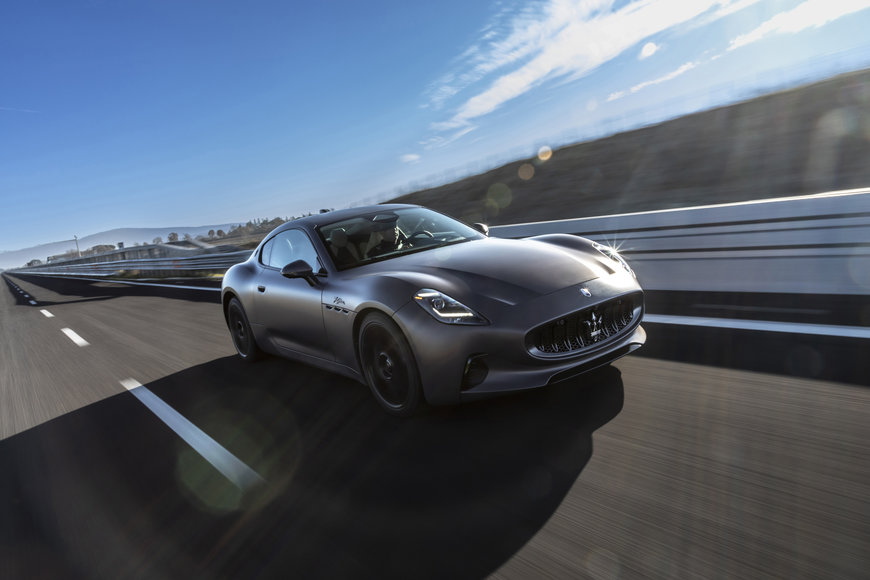 The new car from Maserati – symbol of power and elegance for almost a century – the Gran Turismo Folgore is based on 800V technology and has been developed with cutting-edge technical solutions derived from Formula E. As a key point, it is equipped with three 300 kW permanent-magnet motors integrated into front and rear FPT Industrial electric axles, delivering up to 761 hp to the vehicle. This powerful and efficient system allows for an astonishing 2.7 sec 0-100 km/h time, with a top speed of 325 km/h.

Perfectly in keeping with Maserati's DNA, the FPT Industrial ePropulsion system offers superb performance, combined with the high quality and elegance typical of the Trident.

Jointly developed by FPT Industrial and Maserati, the FPT Industrial eAxles – a single-motor electric axle at the front and a two-motor electric axle at the rear – deliver top levels of power density (up to 4.83 kW/kg). These axles are a first from the FPT Industrial brand, and feature a compact and lightweight design thanks to their fully aluminum structure. Perfectly fitting into FPT Industrial's sustainability focus, the eAxles are manufactured in the ePowertrain plant, the Iveco Group's first carbon-neutral premises, located in Turin (Italy).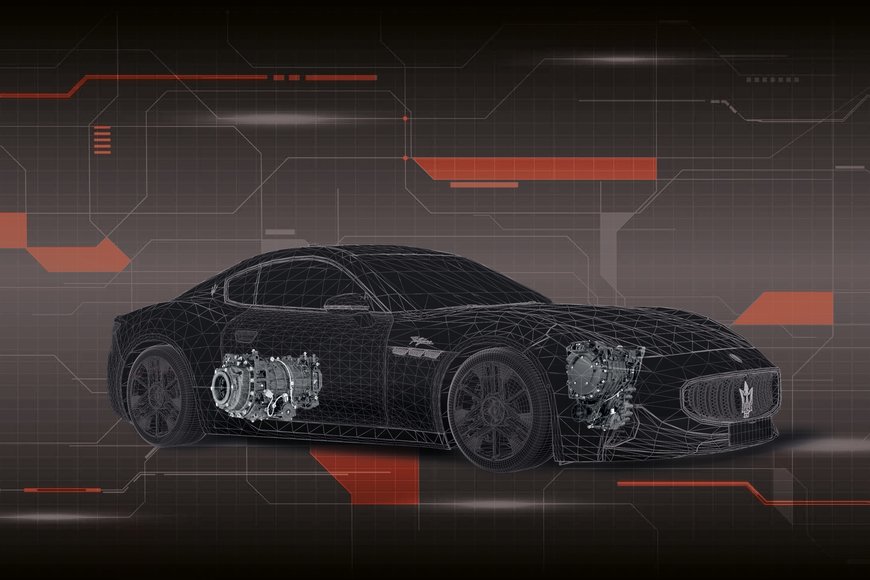 Both the front and rear eAxles stand out for being a complete solution in a very compact design. All components, including the inverters, are perfectly integrated into the eAxles, avoiding the need to place them elsewhere in the car structure. This offers significant benefits in terms of space and weight distribution, especially for a high-performance car like the new Maserati Gran Turismo Folgore.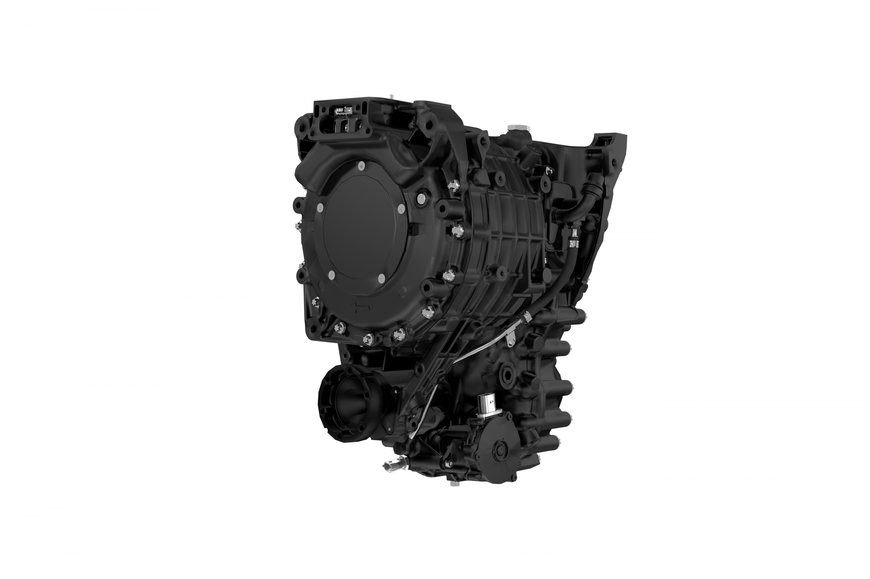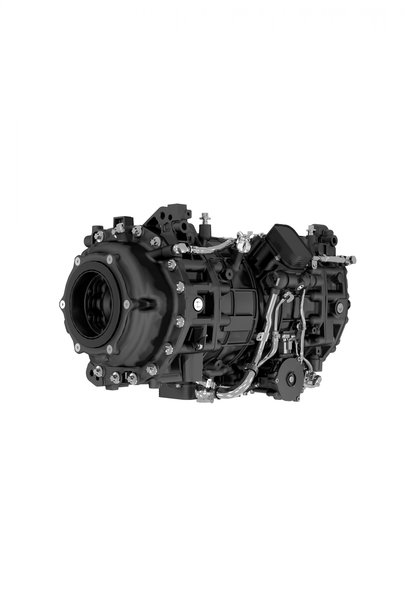 FPT Industrial eAX 300-F front eAxle                                                                                 FPT Industrial eAX 600-R rear eAxle


The eAX 300-F front electric axle boasts a peak power output of over 300 kW and maximum wheel torque of 3,100 Nm. It also incorporates a parking lock system for enhanced safety, preventing vehicle movement while parked.

The eAX 600-R dual-motor rear electric axle features peak power of over 600 kW and maximum wheel torque of 6,500 Nm.

The two motors integrated into the patented rear axle are totally decoupled, with no transmission connecting the wheels. This design makes it possible to independently manage the torque of each wheel. The Torque Vectoring delivers considerably higher levels of safety, stability and control to the Gran Turismo Folgore in any situation.

The new 100% electric Maserati Gran Turismo Folgore was presented to the press at the end of January 2023, while it was unveiled to the public during the Motor Valley Fest in Modena, Italy.

"To be chosen as technology partner by Maserati means facing challenges that require the highest levels of experience and expertise, combined with the right flexibility," says Andrea Cugnini, Head of FPT Industrial's ePowertrain Business Line. "And I am proud to say that the team went the extra mile to overcome all these challenges, giving FPT Industrial an opening into the high-performance car segment and making it an integral part of a genuine new Italian masterpiece. We have combined tailor-made technology, sustainability, and the thrill provided by only the best high-end cars."