www.magazine-industry-usa.com
Written on Modified on
Strong High Feed Geometry
Dormer Pramet is introducing new products for use in various die and mold machining.
The international cutting tool manufacturer is releasing a new strong HM geometry within its popular double-sided Pramet SNGX 11 high feed milling range. The HM geometry is ideally suited for use on hardened steels and cast irons.
This addition extends the application range of the Pramet SSN11 cutter family, which already includes the versatile M geometry for steels and cast steels, and the MM for stainless steels, soft steels, and superalloys.
The new HM geometry has a highly negative and narrow T-land, as well as a positive rake to reduce vibration and enable a smoother cutting action. Together, these improve the durability and process security, prolonging tool life in the relevant materials by up to 50%, compared to the existing assortment.
For more information regarding the Dormer Pramet product launch, please visit
www.dormerpramet.com
or contact your sales office. Follow all the social posts around the latest additions by searching for #powerofsimplicity.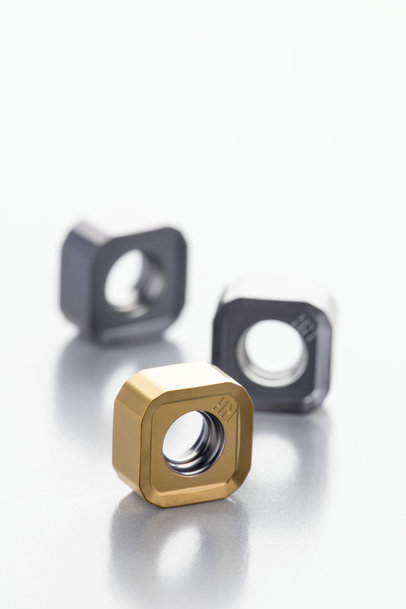 HM geometry B7398 HQ