www.magazine-industry-usa.com
Written on Modified on
PANASONIC INDUSTRY DEVELOPS HIGH-THERMAL CONDUCTIVE FILM
The new R-2400 contributes to the miniaturization of equipment by solving thermal issues in high-output xEVs and industrial equipment.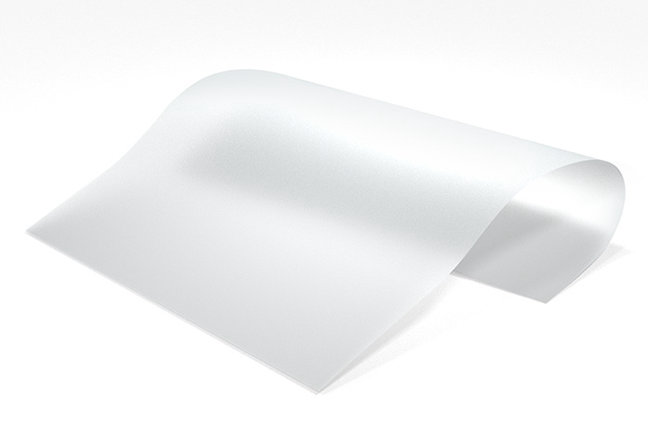 Panasonic Industry has developed a high-thermal conductive film named R-2400, designed explicitly for multilayer circuit boards. This innovative film stands out in the industry by achieving exceptional high-thermal conductivity of 2.7 W/m・K, alongside remarkable resin flowability, enabling the effective multilayering of circuit boards.

The R-2400 circuit board material effectively addresses the heat-related challenges caused by power semiconductors, surpassing the capabilities of conventional high-thermal conductive materials. Its application extends beyond traditional usage, making it suitable for component-embedded circuit boards and those incorporating thick copper foil. These attributes significantly contribute to reducing power consumption (electricity costs) in electric vehicles while simultaneously reducing CO2 emissions. This is achieved through weight reduction and the miniaturization of power supply modules and drives, facilitated by the film's unique features.

Features:

The industry's first high-thermal conductivity of 2.7 W/m・K as a film product for multilayer circuit boards helps reduce the number of thermal management components.
The excellent resin flowability allows for the multilayering of electronic circuit boards, contributing to the miniaturization of equipment.
Certified to meet the UL-specified rated temperature of 150°C and can be used in high-temperature environments.
Suitable applications:

Multilayer circuit boards and component-embedded circuit boards used for core power supply components that require heat management measures (vehicle chargers, power supplies for railroads, power conditioners for photovoltaic power generation, inverters, step-up converters, and more)
For more information, visit:
https://industrial.panasonic.com/ww/products/pt/high-thermal-conductive-film