www.magazine-industry-usa.com
Written on Modified on
Yamaha powers state-of-the-art surface-mount assembly at RØDE Microphones
Choosing the fast and highly featured YSM20R mounter has enabled the acclaimed microphone and audio brand to deliver innovative new products to market.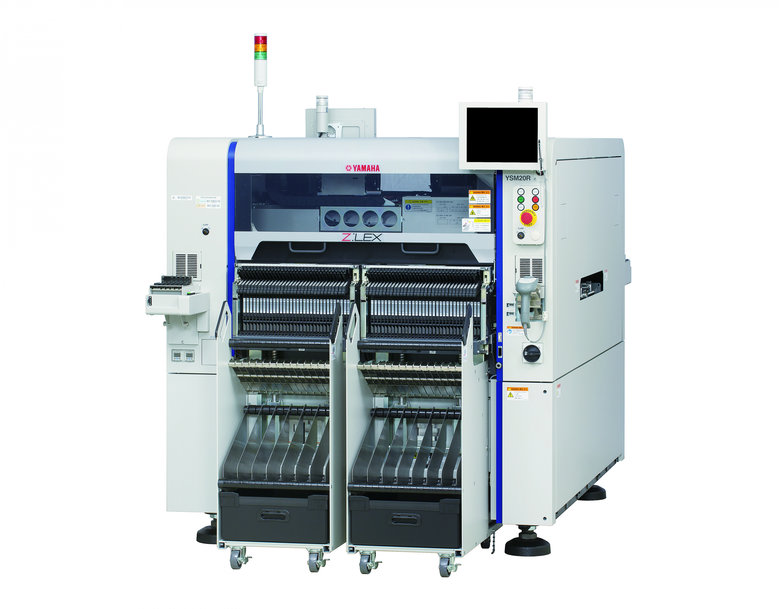 The YSM20R delivers flexible placement capability with high speed and high accuracy.
Yamaha Robotics SMT Section has supplied surface-mount assembly equipment including the YSM20R modular mounter to RØDE Microphones, a member of the Freedman Group that owns a portfolio of consumer and professional audio brands.
Founded and chaired by Peter Freedman, RØDE Microphones began as a small company selling only one type of microphone and developed into a large global company whose name is now renowned throughout the world. More than 1.7 million RØDE microphones have been sold, in 116 countries. The product range now contains over 200 types of products designed for diverse creative activities such as movie filming, stage recording, live productions, broadcasts, blogs, podcasts, and radio.
"RØDE has achieved great success through creative use of technology to deliver effective solutions," commented Daisuke Yoshihara, Sales General Manager at Yamaha Robotics. "Yamaha has been chosen to help extend and strengthen this success and we are looking forward to a productive, long-term collaboration."
Peter Freedman and his team leverage the latest microphone knowhow and electronics technologies to deliver innovative features and ensure market-leading performance. The company handles the complete product realisation from design through to manufacture and invests regularly in cutting-edge technical capabilities, including manufacturing equipment. When he decided, recently, to setup a new, state-of-the-art electronic surface-mount assembly line, Yamaha's advanced SMT equipment including the YSM20R mounter was the natural choice.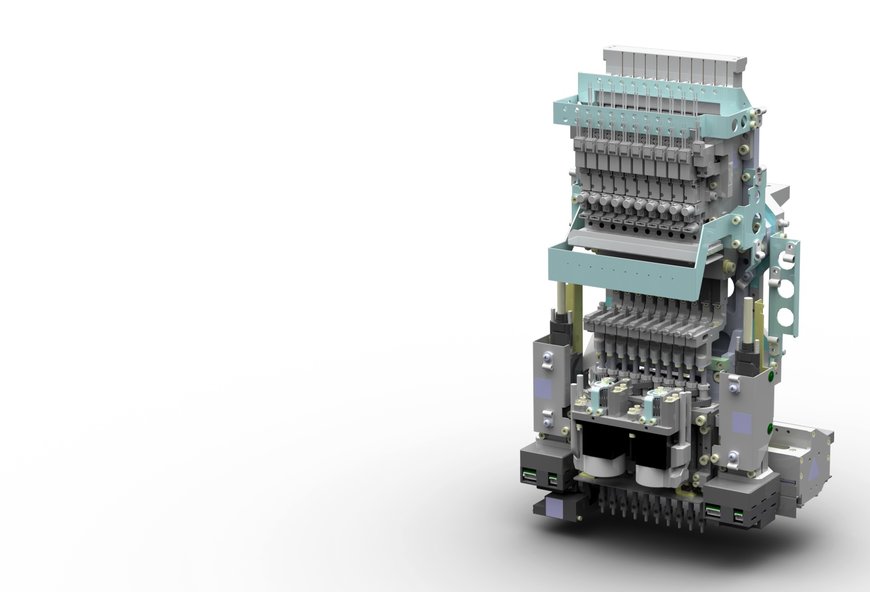 The HM universal head helps maximise equipment utilisation to boost assembly-line productivity.

"Yamaha's surface-mounting technology has proven indispensable to our expansion and success," he commented. "With our new YSM20R, we can manufacture more sophisticated circuit boards than ever before."
Capable of placing up to 95,000 cph, the YSM20R all-purpose surface mounter has the highest speed in its class and features Yamaha's 1-head solution that saves stopping the line to change the mounter configuration. The High-speed Multi (HM) head handles components from 0.2mm x 0.1mm (0201) SMD chips to parts such as large ICs and connectors up to 55mm x 100mm x 15mm high. Additional YSM20R features include a side-view camera for rapid pickup detection, high-speed smart recognition of new component types, and Yamaha's All-Image Tracer for quality control.
RØDE's YSM20R has been installed in the factory and brought up to speed leveraging support and training delivered by Yamaha technicians.
"We have been able to continue taking great steps forward by applying this cutting-edge Yamaha technology to build our electronic circuits for microphones and audio," concludes Peter Freedman. "We are currently developing RØDE Podcast Studio, the world's first dedicated console interface for podcasting, and my goal is to make RØDE Microphones the no.1 microphone throughout the world."
www.yamaha-motor-robotics.com