www.magazine-industry-usa.com
Written on Modified on
Dunkermotoren introduces new nexofox IIoT solutions at the LogiMAT
At the LogiMAT Stuttgart from April 25 – 27, 2023 Dunkermotoren puts the focus on the smart solutions of its own brand nexofox. In Hall 7 at booth B09 the drive technology manufacturer introduces its new product "Smart Diagnostics".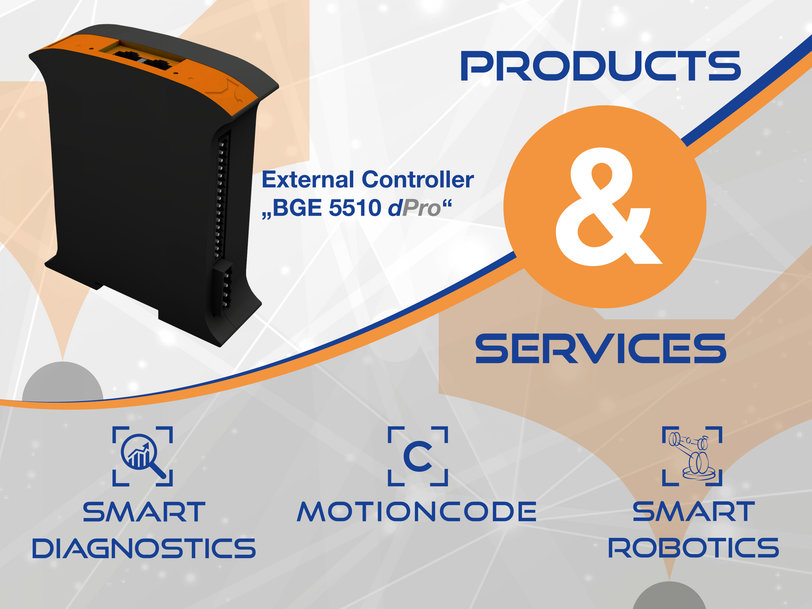 Based on different package scopes, Dunkermotoren customers can now decide about the number of motors they want to monitor via Smart Diagnostics. With Smart Diagnostics, nexofox offers its users features such as notes and alerts based on individually configurable thresholds. The Dunkermotoren and nexofox Team are the experts for their own products, and thanks to Smart Diagnostics, customers must no longer acquire motor specific IIoT knowhow on their own. If the customer prefers to have the knowledge in-house anyway, various service packages offer trainings and courses such as MotionCode Programming and many more. In addition to its software products, Dunkermotoren also offers administration shells to implement the solution into the customers' environment in a standardized way. The administration shells are being developed based on the
Industrial Digital Twin Association
(IDTA)
and provided according to the
Open Industry 4.0 Alliance
.
Dunkermotoren already presented the hub gearbox NG 1000 WO at the sps Nuremberg 2022, which is now also shown at the LogiMAT. The abbreviation "WO" means "with Offset" and stands for a space-saving installation thanks to an offset of the gearbox to the motor. After the already known series NG 250 and NG 500, the NG 1000 WO completes the special AGV product portfolio. The new drive solution convinces with its compactness. It is combined a smart BLDC motor of the BG 95x80 dPro series with the hub gearbox NG 1000 WO, an E 600R brake and a safe encoder – all having only a lengths of 600 mm. In terms of underclearance, the drive solution offers further advantages with an overall height of only 95 mm.
Another special highlight is an Open Shuttle of KNAPP Solutions GmbH. The AGV includes a drive solution combining a brushless BG 75 motor with an NG 500 hub gearbox of the Franz Morat Group as well as a brake and an encoder system. The shuttle will be available live at the booth in Hall 7 – B09.
In addition to the drive solutions already mentioned, Dunkermotoren solutions are perfectly suited for omni- or multidirectional vehicles. A very interesting solution from the company Techno MP with an ideal area mobility can be seen in our latest flyer "Program for AGVs, AGCs and AMRs".
www.dunkermotoren.com