www.magazine-industry-usa.com
Written on Modified on
PANASONIC'S NEW INSULATED ELECTRIC SCREWDRIVER: COMPACT, CORDLESS, CLEVER
With the launch of the EYED11SA Li-Ion powered screwdriver, Panasonic convincingly enters the world of the red-and-yellow insulated tools.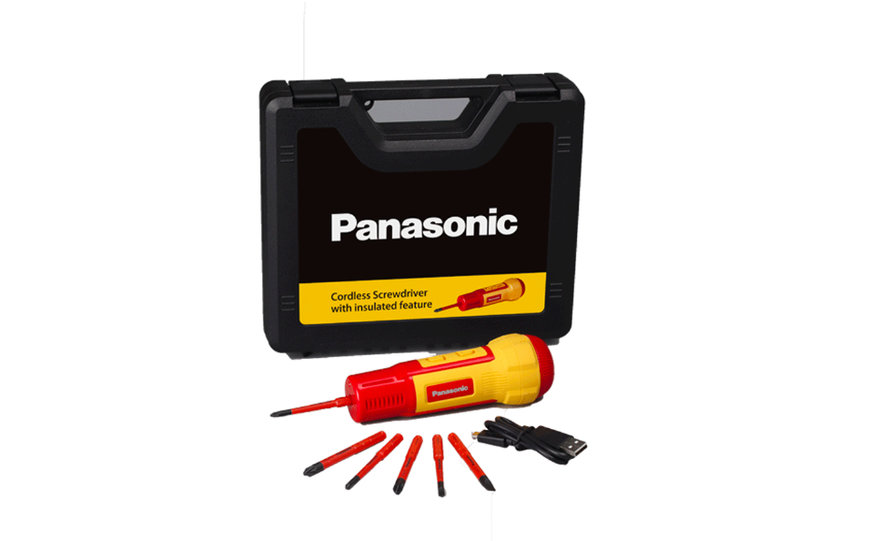 Panasonic has entered the market for insulated power tools, presenting its lightweight, Li-Ion driven and reliably insulated screwdriver EYED11SA.
Lightweight, ergonomic and convenient

The EYED11SA measures only 145mm in length and weighs just 220g. The tool is designed for single-handed operation – the buttons for forward or reverse mode are ultimately easy to reach and the same applies to the switch between run-down driving and manual tightening. The Li-Ion battery is simply to be charged via a USB-C connection and offers sufficient capacity for getting the jobs done: After 45 minutes of rapid charging, the battery has enough power for approximately 600 M3x5 metal screws.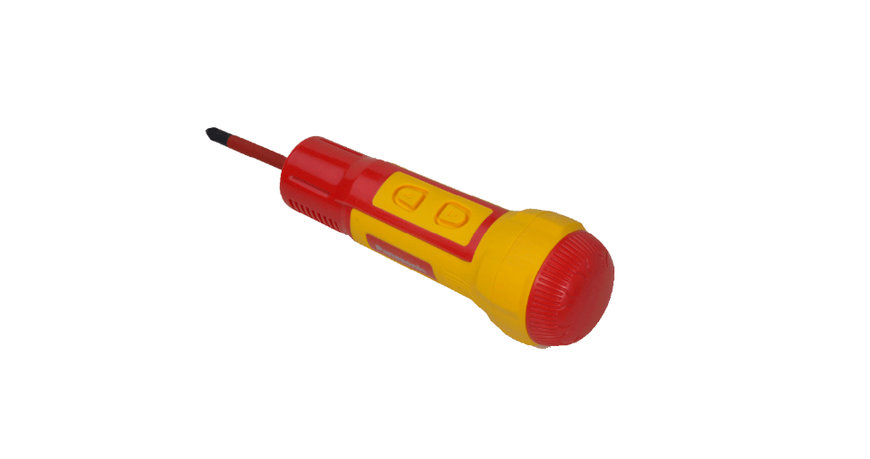 Reliably safe

Safety is the top priority for insulated tools being operated next to electric circuits. The EYED11SA comes with an extensively tested double housing structure. The same applies to the switch structure: The switch itself is rubber protected, and the insulation is designed with the necessary distance. Of course, also the bit part comes with highly durable insulation material and design.
Engineered to last

Meeting the IP56 safety class requirements, the tool is protected against water or dust penetration – and its electronic control unit is designed to reliably being safe against over- or discharge impacts.
www.panasonic.com