www.magazine-industry-usa.com
Written on Modified on
So far, the company has made 60 humanitarian freights to transport 66 tonnes of medical supplies and essential goods. Furthermore, Transfesa Logistics has granted the storage of 500 tonnes of food and products in its facilities for the most vulnerable population.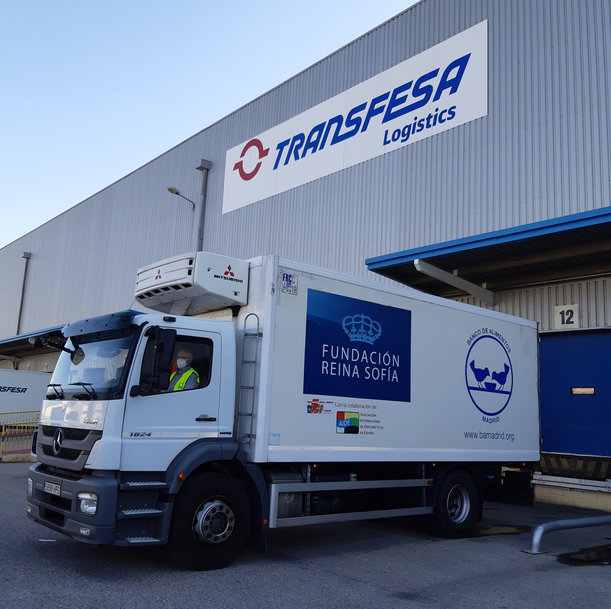 Transfesa Logistics has intensified its relief efforts in the last five months, collaborating with various administrations, institutions, and NGOs to face the pandemic. 
Until the end of July, the company has carried out 60 humanitarian freights in which 66,000 kilos (66 tonnes) of medical equipment and necessities have been transported for the most vulnerable groups. Also, it has given up space in its logistics facilities to store 500,000 kilos (500 tonnes) of food. 
One of the first social actions was to support shipments of the necessary equipment for the IFEMA field hospital from different points. The company itself also donated respirator masks and, since the beginning of April, the ozone equipment from its mechanical workshop in Alcorcón has been used for cleaning and disinfecting public service vehicles. 
Another ongoing charity initiative is supporting the Madrina Foundation in assisting children and mothers with insufficient resources. In these special circumstances, we collaborate in the daily distribution of menus prepared for nearly 2,000 families from Madrid and in the delivery of material donations. Likewise, additional space has been assigned to the Food Bank in the group's facilities in Alcalá de Henares. 
To all this, support is added in the dissemination of projects such as "Ferrosolidarios" to raise funds for the neediest families in the face of the current food emergency. 
Lastly, to guarantee the maximum possible support in transport and logistics to the institutions with which the Deutsche Bahn AG group collaborates, Transfesa Logistics has agreed to collaborate with DB Schenker and Arriva in the humanitarian initiatives carried out by each one of them against the coronavirus. 
One of the pillars of the company is a commitment to the environment in which it operates. For this reason, the different social actions, such as transportation and aid storage, will remain as a permanent activity.   
www.transfesa.com