www.magazine-industry-usa.com
Written on Modified on
Advanced Machine & Tool, AMT, of Fort Wayne, Indiana, saw considerable productivity improvements by using EPLAN solutions and has switched from AutoCAD Electrical to EPLAN. Time-consuming product development steps, like device tagging, wire numbering, and machine design standardization, including archiving and re-using recurrent content, have been simplified and accelerated.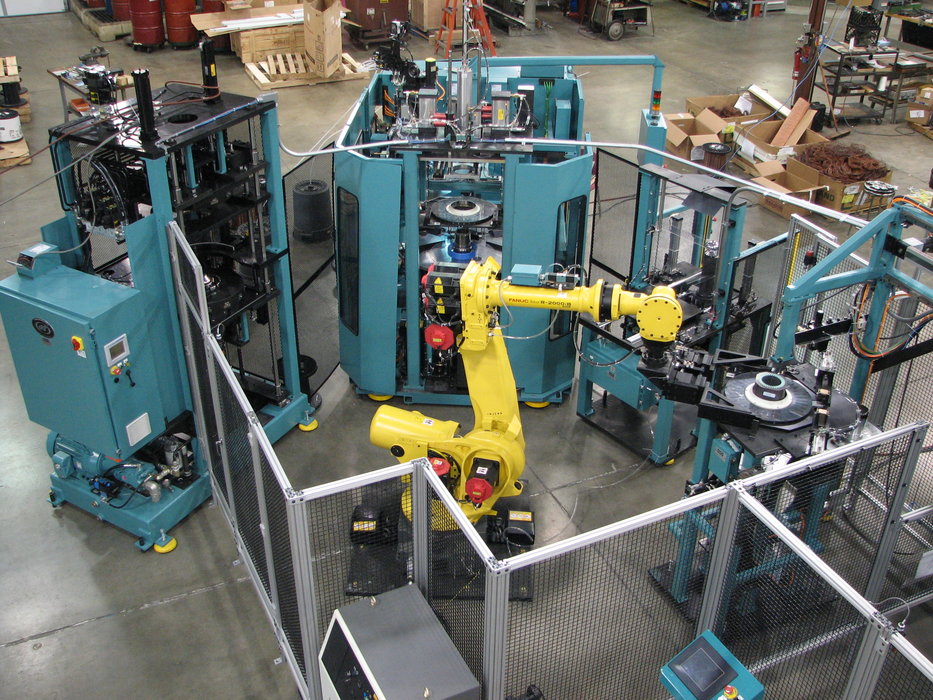 Un experto en soluciones de trazabilidad y marcado láser a medida.
Fundada en 1977, ZANIBONI se ubica cerca de Turín. La compañía está especializada en el diseño, la fabricación y la venta de soluciones personalizadas de marcado y trazabilidad por láser para los sectores automotriz y mecánico.
A partir de 1994, Zaniboni comenzó a introducir la tecnología láser en sus soluciones de marcado y trazabilidad, convirtiéndose así en un pionero en la integración de esta tecnología.
En sus más de 40 años, Zaniboni no solo ha logrado establecerse como una referencia en Italia e internacionalmente, sino también en establecer alianzas estratégicas con grupos internacionales como SKF, para los cuales ha entregado varios cientos de soluciones en todo el mundo.
Un experto en soluciones de trazabilidad y marcado láser a medida.
Nuevas ambiciones en Italia (¡y en otros lugares!)
"Estamos muy satisfechos con esta nueva adquisición en Italia. Nos permitirá fortalecer nuestra posición no solo en Italia, donde ahora tendremos alrededor de treinta personas, sino también en varias cuentas clave internacionalmente. Debo decir que estamos muy impresionados por los conocimientos de los equipos de Zaniboni. Son verdaderos expertos en el diseño y la fabricación de soluciones de marcaje y láser a medida. Ahora esperamos comenzar nuestra colaboración para poder proponer nuevas ofertas y servicios a nuestros clientes italianos y luego en todo el mundo "
, dice Jean-Manuel PAUCHET, Director General de SIC Marking.
El Sr. Zaniboni (CEO de SIC Zaniboni) afirma:
"Para asegurar nuestro crecimiento futuro, fue esencial que nos uniéramos a un grupo internacional especializado en marcaje y trazabilidad industrial y que fuera complementario en términos de oferta. La elección de SIC Marking parecía obvia para nosotros. Lo que nos atrajo fue su capacidad de innovación, su cultura centrada en el cliente, la amplia cartera de servicios y, finalmente, su presencia internacional. El hecho de que SIC Marking haya ido en busca de crecimiento durante varios años también ha sido un factor de decisión porque no es el resultado del azar y obviamente se debe a personas con talento "