www.magazine-industry-usa.com
Written on Modified on
Reliable process stability with SmartReflect: Baumer is introducing its innovation - the first light barrier without a reflector featuring unique transparency detection. This especially sensitive version of the SmartReflect picks up the tiniest changes in intensity, which enables it to detect highly transparent foils, bowls or bottles. This model is also available in a hygienic and wash-down design, as well as protection class IP 69K and proTect+ tightness concept.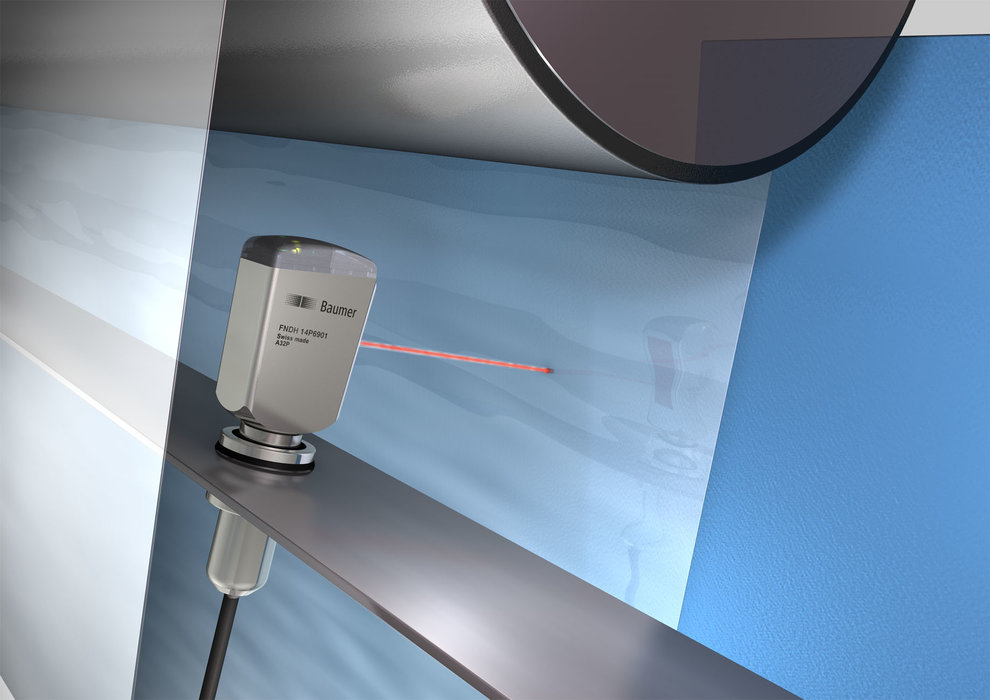 With the SmartReflect Baumer has further improved the safest way of detecting objects in the field of photoelectric sensors: the physical interruption of a closed light barrier by an object. With the SmartReflect from Baumer, the closed light beam is set up between the sensor and a machine part, for example. Commonly used separate reflectors or receivers are no longer required. The color and material of the background and the object to be recognized are unimportant.
In the food industry in particular, the SmartReflect  proves its superiority: it monitors the packaging process, for example, by identifying the correct positioning of the food to be packaged. The SmartReflect is used whenever the installation of a separate reflector or receiver presents a real headache for plant engineers (e.g. due to hygienic requirements or insufficient installation space). Because the reflector is not required, this eliminates the reflector installation, commissioning, adjustment and cleaning costs which would otherwise be necessary, resulting in about 50 percent time savings. All in all, the SmartReflect offers measurable added value through the reduction of operating costs and by maximum (process) stability.

Caption: The especially sensitive version of SmartReflect from Baumer also detects highly transparent foils.