www.magazine-industry-usa.com
Written on Modified on
DZ 12K S MAGNUM five axis is a double-spindle, highly productive, 5-axis complete machining center with 2-axis tilt rotary table for milling and turning complex workpieces in one set-up. The possibility of complete machining in a single set-up reduces the total machining time and the costs per piece, simplifies material flows and allows customers to manufacture with less staff. Compared to the single-spindle solution, DZ 12K S MAGNUM five axis doubles the productivity while saving up to 30% in energy costs at the same time.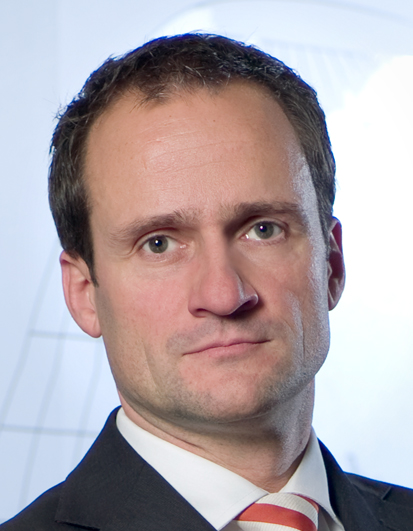 Compared to multiple-stage manufacturing strategies, a significant advantage of 5-axis machining lies in the improved surface quality and geometric accuracy. Direct path measurement systems in all axes are standard equipment in all CHIRON 5-axis centres. When using CHIRON double-spindle machining centres together with a 2-axis tilt rotary table and modern high-performance tools, users achieve multiple performance increases.

The initiative for developing the DZ 12K S MAGNUM five axis came from CHIRON customers within the scope of turnkey projects, which demanded a compact solution, standing for top productivity with minimum floor space requirement, and, as an overall system, works reliably and energy-efficiently.

Dr. Dirk Prust, the Managing Director of Sales, Technology and Service of Chiron-Werke GmbH & Co KG, Tuttlingen: "The trend toward more complex series workpieces is clearly continuing. With 5-axis machining, higher precision is achievable, since reclamping isn't necessary, for example. To meet the productivity demands of such series workpieces, we have implemented these requirements in a cost-effective double-spindle machining center. DZ 12K S MAGNUM 5 axis has the proven advantages of CHIRON double-spindle centers, as the lower floor space and personnel requirements, the reduction of the cost per part by reducing the total machining time, and, compared to the single-spindle solution, double the productivity while saving up to 30% in energy costs at the same time."

Another feature of the new machining center is the reinforced tool taper to HSK-A 63, which will be available starting immediately for the entire CHIRON 12 series. The 2-axis tilt rotary table, developed and produced in-house, stands for high precision and extraordinary stability. In conjunction with the reinforced tool taper and the powerful spindle with a max. speed of 24 000 rpm, a top surface quality can be achieved. Furthermore, the rotary axes, driven by torque motors, allow simultaneous turning operations at 1000 rpm – ideal for complex complete machining. The X, Y and Z travel is 550, 400 and 360 mm, allowing sufficient room for positioning and machining complex workpieces made of steel, cast iron, aluminium or titanium. The axis accelerations are 10, 15 and 15 m/s², and the rapid feeds in all linear axes reach max. 75 m/min. The machine is also prepared for robot automation with the cost-effective standard module FlexCell Uno.

Technology & Data:
Travel [X – Y – Z]:550 – 400 – 360 mm
Acceleration [X -Y - Z]: up to 10 - 15 - 15 m/s²
Rapid feed: 75 m/min
Spindle speed: up to 24,000 rpm
Speed A/C axis: 50/200 rpm
Turning (C axis): up to 1,000 rpm
NC swivel range: ± 120° / ± 360°
Tool places: 2 x 16 / 2 x 42 / 2 x 70
Tool taper HSK-A 63
Milling capacity in St 60: 2 x 150 cm3/min
Drilling capacity in St 60: 2 x Ø 25 mm
Tapping capacity: 2 x M 20
Tool change time: approx. 0.9 s
Chip-to-chip time: approx. 2.4 s
Precision : 0.002 mm/5"