www.magazine-industry-usa.com
Written on Modified on
The XF530m brings unmatched depth where permanent marking must be readable after thick protective coatings are applied and survive on products with long service lives in harsh environments.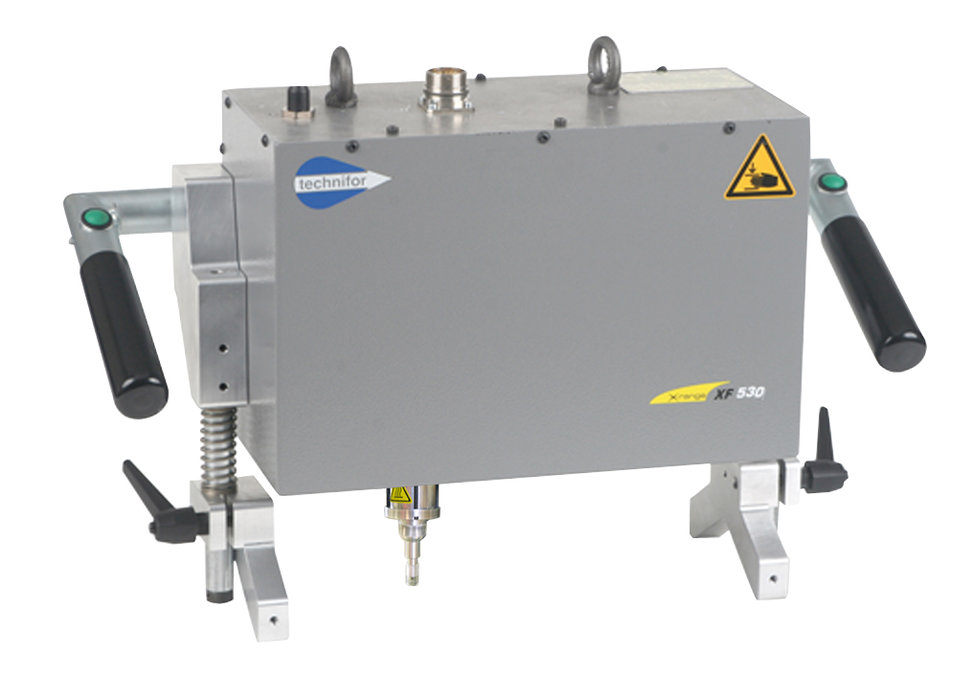 All that is required for operation is a standard electrical supply (between 90 and 230V) making this solution perfect for various industries including Oil, Gas, Mining (pipes), Marine, Bridge, Construction equipment, Metal structures, etc.. The XF530m is noted for its flexibility and ease of use whether marking tubular or flat materials, all that is needed is to position the equipment on the part.

The XF530m has a large marking field measuring 7.87" x 1.97" (200 x 50 mm) and is equally efficient at marking text, logos, serial numbers, dates, variables etc..

The portable XF530m is particularly ergonomic in design. Marking triggers are located on each handle so that the equipment can easily be held in position during the marking process. Designed to be used anywhere in the world the interface can operate in more than 20 languages. The integrated graphic based control software is intuitive and user-friendly, making it very quick to set up a new marking template using the built-in 5.7" backlit screen.

Complete with the latest generation of electronics, the XF530m has a wide range of communication interfaces (Ethernet, USB, RS232, and 8-in/4-out) so that links can be established with an external computer network, barcode scanner, assembly line, PLC etc.. A simple USB memory stick can be used to import and export templates and logos. It has sufficient memory capacity to store more than 1000 marking templates.

Whether used as a portable or permanently installed solution, the XF530m is the industrial traceability answer to all your deep marking needs.

To learn more about Technifor and our range of marking products please visit our website at www.technifor.com or contact our offices at (704) 525-5230.