www.magazine-industry-usa.com
Written on Modified on
Reliable navigation with safety laser scanner RSL 400
With its RSL 400 safety laser scanner with measurement value output, Leuze electronic is setting new standards in the reliable navigation of automated guided vehicles (AGVs).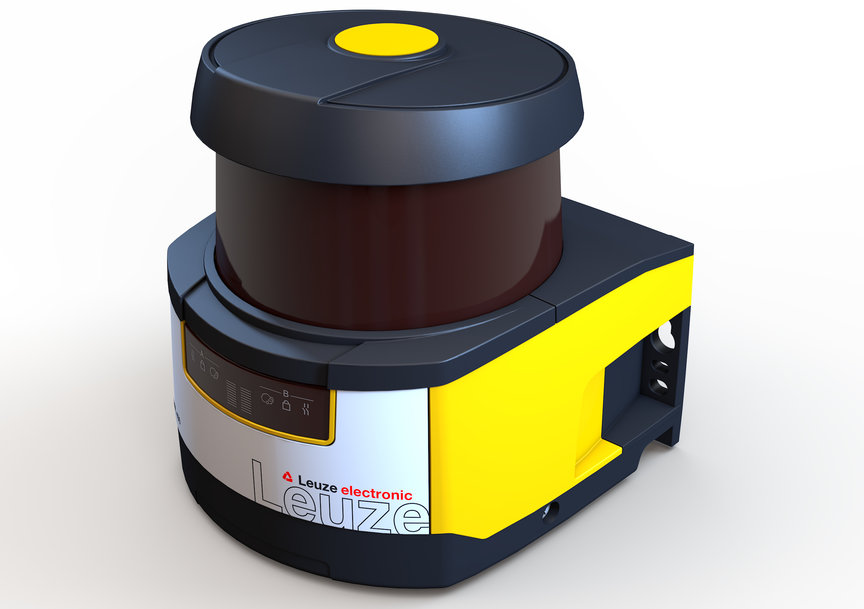 Figure 1: RSL 400 safety laser scanner
The new RSL 400 safety laser scanner with detailed measurement value output for AGV (Automated Guided Vehicle) navigation is the result of many years of experience in the development of safety technology. This compact device from the optical sensor system manufacturer Leuze electronic is a safe scanner that combines safety technology and qualitatively superior measurement value output in a single device. This enables reliable safeguarding and navigation of AGVs. Measurement value output is optimized to navigation software that functions according to the principle of natural navigation with SLAM (Simultaneous Localization and Mapping). Due to its high angular resolution of 0.1 degrees, the RSL 400 offers extremely detailed scanning of the environment across the entire measurement range of up to 50m. This is achieved through a particularly narrow laser spot that maintains its perpendicular shape over the entire scanning angle. The distance values have a high accuracy and are not influenced by the reflectance of the object. The additional output of the received signal strength value for each beam allows autonomous detection of reflectors by the navigation software. When beams strike a reflector, the values differ greatly from any other environment, which makes simple and reliable detection possible. With up to 100 switchable field pairs, the RSL 400 offers optimum adaptation of the protective fields – even in cases where there are many different movement and loading conditions. Parallel monitoring of multiple protective fields enables safe and reliable reduction of the speed of AGVs. These new functions are also available as a device model with PROFINET/PROFIsafe interface, thereby making integration extremely easy.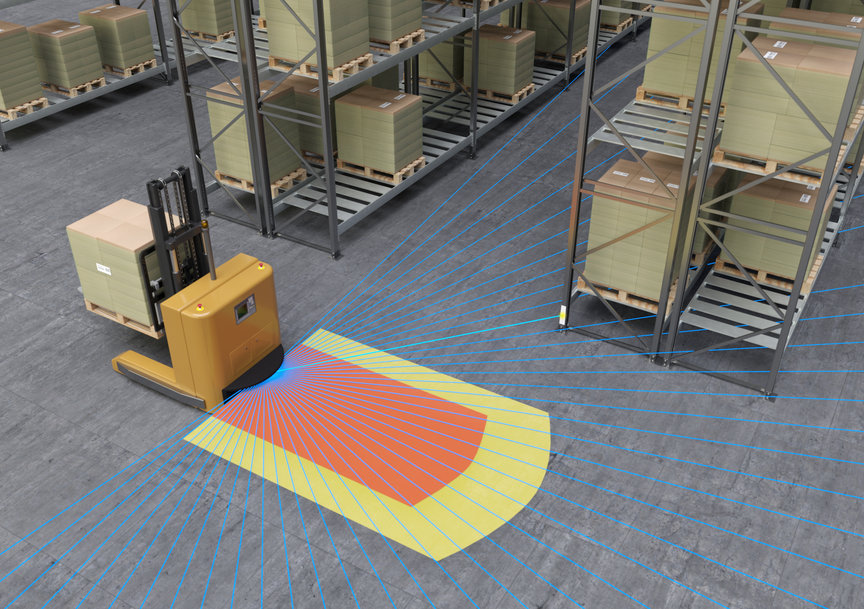 Figure 2: Safeguarding of the AGV and simultaneous detection of the measured values for the navigation software
Contact information
Leuze electronic USA
55395 Lyon Industrial Drive
New Hudson, MI 48165
Phone: (248) 486-4466
E-mail:
This email address is being protected from spambots. You need JavaScript enabled to view it.
Web: www.leuzeusa.com