www.magazine-industry-usa.com
Written on Modified on
Owners of mobile plant equipment are plagued by theft, so must invest heavily to try and minimise this happening. However, the need for convenient access means that a single key code is often used for a number of vehicles – making a thief's job easier. Around only 5% of stolen plant equipment is ever recovered so owners are keen to increase protection but without sacrificing flexibility. Engineered access solutions specialist Southco has an answer: it is working with equipment manufacturers to develop keyless entry systems – similar to the wireless keyfob used to open your car – that trigger an electro-mechanical latch. Each vehicle can then have a unique entry code, yet still be easily accessible to authorised people. As an added benefit, the locking mechanism can be incorporated within the vehicle, so there is no visible lock for a thief to target. Such systems could be designed directly into the machinery, rather than being added as a retrofit device.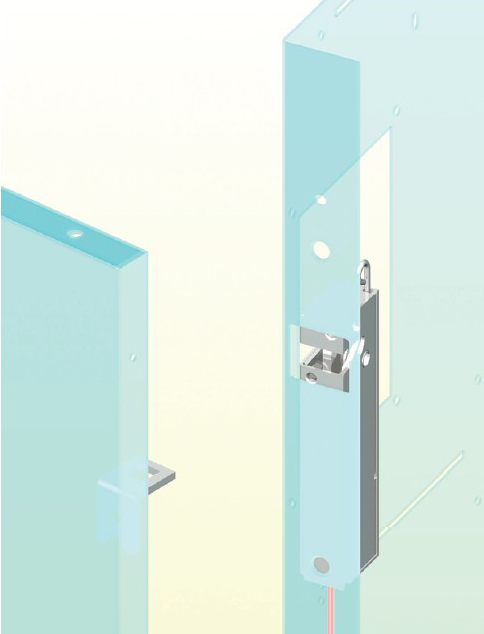 Estimates of the value of plant stolen in the UK vary enormously. Some claim a figure of £50-70m while government statistics put the total cost of plant theft, including consequential loss, at £400m. Other estimates are double this amount. It has even been said that plant theft could undermine the UK's largest ever single construction project, the 2012 Olympics.
Most plant equipment is stolen to order and swiftly leaves the UK for territories where equipment is in short supply and European brands are highly valued. Not surprisingly, recovery rates are low – just 5% compared with 54% for stolen cars.

One UK's initiative promoted by the Construction Equipment Association on behalf of the Plant Theft Action Group (PTAG) is the Construction Equipment Security and Registration Scheme (CESAR). It offers a comprehensive plant registration database linked with state-of-the-art covert marking technology. Registered equipment carries an ID plate and is tagged to aid identification and recovery.

Designing improved security system is nevertheless necessary. This demand confirmed by a survey Southco carried out at the recent CONEXPO/CONAG show in Las Vegas. Of 200 visitors who had a role in choosing, approving or influencing the purchase of off-highway equipment, 70% rated security as a major influence on their purchase decision, with 40% favouring electronic access.

The need for flexible access system is also an additional security problem. Alex Wakeley, Industry Manager for Transportation at Southco says: "Traditionally plant manufacturers have worked with a single key code across all their models, making access incredibly easy. With the sophisticated designs of today's machinery this creates a security nightmare. Not only is it quite easy for an unauthorised person to drive the machine off, it also makes equipment like in-cab stereos, sat-nav systems and air-conditioning equipment easy to steal. Some manufacturers offer equipment that will immobilise an engine or cut out hydraulics, but these often have to be purchased as an optional extra. At the moment, the only effective way operators can prevent access to the vehicle is external security: guards, CCTV, security fencing. This is costly and has to be replicated each time equipment is moved to a new site."

Southco's aim is to enable off-highway manufacturers to incorporate an electronic access solution (EAS) as standard. "Electronic access is well established in the automotive sector but it is still relatively new in the off-highway market," says Wakeley. "It does, however, have enormous potential, because it offers both security and flexibility".

Wakeley adds: "Our focus is on the fleets of the future and we are working closely with OEMs to address the issue of preventing theft by incorporating sophisticated access control systems into the vehicle design. The issue needs to be addressed from the design stage so that access control is seamlessly integrated into the standard product. With security such a major issue for vehicle owners and operators, the inclusion of electronic access as standard gives OEMs the opportunity to add considerable value to their offering, not only from the aspect of security, but also from a cost standpoint, as insurance premiums are reduced for vehicles with in-built security devices."
The benefits of electro-mechanical latching solutions are endless. Firstly they are concealed, thus eliminating vandal entry points. Furthermore, their proven mechanical design and all-metal construction provide excellent vandal resistance and long-term durability and reliability.

Secondly, electronic access is not only convenient for the users, but it enables plant equipment owners to increase security by eliminating keys or other security devices that can be lost or stolen. They also offer a high degree of control for managing access and monitoring use – including the ability to create audit trails across multiple users – with the added flexibility to change codes and access authorisation without physically distributing new keys or access devices. Highly secure, they prevent unauthorised or accidental access and offer the convenience of being able to simultaneously lock or unlock multiple access points using a keyless system.

Finally, this solution is cost efficient and easy to implement: the compact integrated EM rotary latch design makes it easy to install, operate and maintain and its housing requires minimal space with minimal protrusion inside the door. The microprocessor control of the EM rotary latches accepts electronic signals from a variety of sources, including wireless devices, giving users maximum flexibility for integrating the specific level of secure access control they require. In addition, an integral option is also available to provide a "latch opened/latch-closed" status signal for remote monitoring and control. With the complete electronic actuation functionality built in to the E-Keeper, there is no major technical/financial cost or complex software required. The E-Keeper is suitable for retrofitting and can be fitted to any door edge, flange or lip to provide remote hands-free access, and is designed to interface with most mechanical latches.
As a proven supplier to the off-highway industry, Southco is uniquely positioned to work closely with OEMs to develop the integrated security solutions that the market demands. With design and manufacturing facilities in the UK, US and Asia and an authorised distribution network in 23 countries, the company's key account managers can utilise any of these sites to provide OEMs with seamless global integration wherever their manufacturing bases are. The product platforms that Southco has developed for EAS continue to grow. These include electro-mechanical rotary latches, electronic swing handles and the new compact electronic strike, the Southco E-keeper, which can all accept electronic signals from a variety of access control input devices such as RF key fobs, numeric keypads, i-buttons, biometric scanners, networked security systems and even battery-powered remote access systems.

Any customised features can be developed: for example, a truck manufacturer in the US has introduced a remote electronic locking system for external storage boxes. The particular vehicle design has a number of storage boxes on each side of the chassis which could potentially pose a security problem should the driver forget to lock each individual cover. With the remotely operated system, vehicle security is ensured with a single hit on the keyfob.
Wakeley concludes: "Initiatives like CESAR highlight the major concerns regarding off-highway equipment security and are making a concerted effort to deter thieves and recover vehicles. However, security needs to become a fundamental design consideration. We aim to work with OEMs to bring to the off-highway sector the sophisticated level of in-built electronic latching already enjoyed by the automotive sector.