www.magazine-industry-usa.com
Written on Modified on
IIoT & MANUFACTURING: EUROPE TAKES EARLY LEAD
Europe has taken an early lead when it comes to implementing Industrial Internet of Things (IIoT) or Industrie 4.0 as the Germans prefer to call it, with companies having invested in IoT technologies at higher levels than their US counterparts. The latest update to the Worldwide Semiannual Internet of Things Spending Guide from International Data Corporation (IDC) forecasts total spending on IoT solutions in Europe to increase by 19.8% year on year to reach $171 billion in 2019. Of this, the share of discrete manufacturing is $20 billion, which can be attributed to IIoT.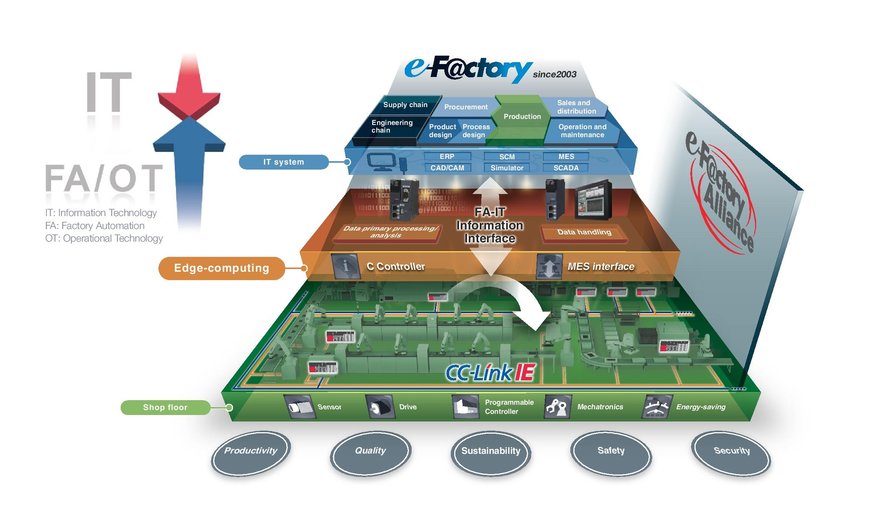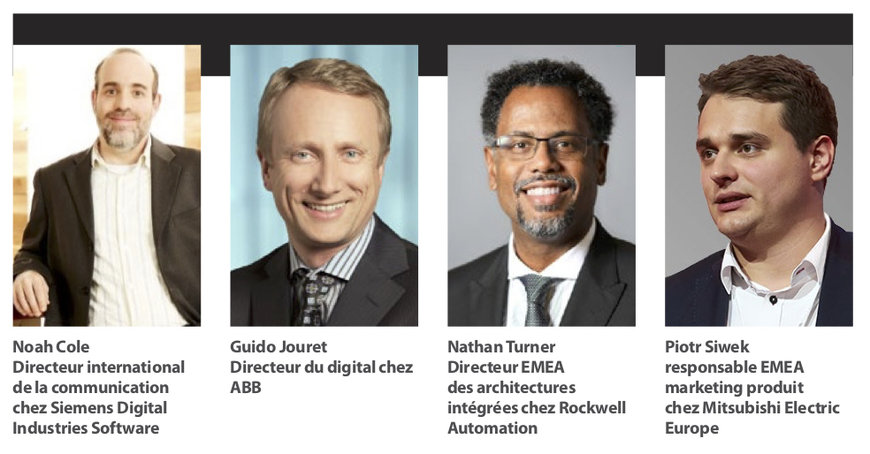 According to
Milan Kalal
, program manager at IDC, "Organisations across industries are gradually experiencing that driving business outcomes with IoT requires not only new technologies and expertise in areas like edge infrastructure, wired and wireless networking, security, and edge-to-cloud architectures, but also viable use cases that deliver short-term results and help drive a strategic IoT innovation road map."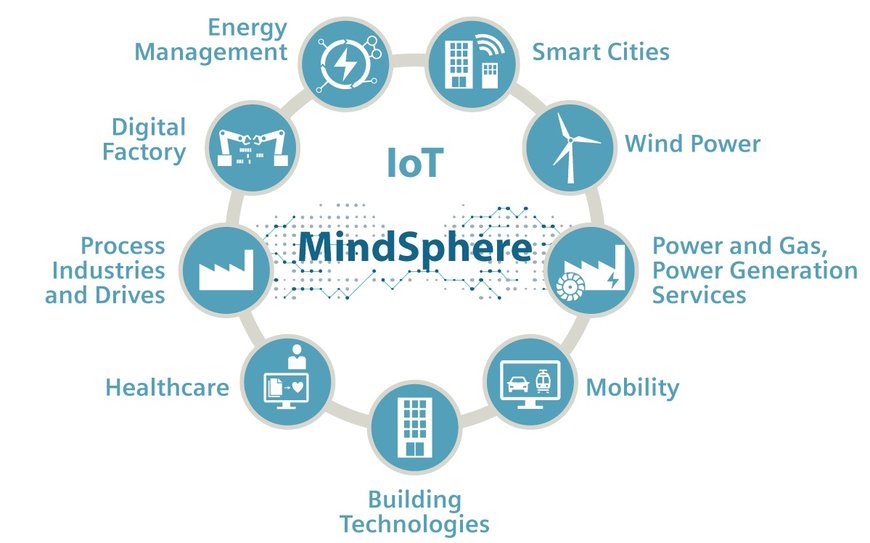 IIoT ADOPTION IN EUROPE
ABB with its Ability platform is one of the major players in the sector offering 220 solutions across a wide range of distinct customer functions in various industries and market sectors. Just a few days ago, the company launched a new customer-centric website for this digital platform, organised by customer function, making it easy for customers to browse the ABB Ability solutions most relevant to their business needs. The platform consists of a catalogue of 220 solutions, people and partnerships that are driving digital transformation across industries. "Just like ABB, the ABB Ability website is focused on customers first," said
Guido Jouret
, Chief Digital Officer at ABB, speaking at the launch. "We are excited to provide our customers with this enhanced intuitive tool, which will continue to evolve with new features alongside our digital platform. This new website is just the latest example of how ABB Ability is writing the future of digitalisation for our customers." The new website also highlights ABB's digital partners – Microsoft, Hewlett Packard Enterprise (HPE), Dassault Systèmes and IBM – and the capabilities they bring to complement and complete ABB's digital solutions.
Similarly, Mitsubishi Electric has made major investments in research and development of new technologies and their application, including the fields of IIoT, Big Data, Machine Learning and Artificial Intelligence. e-F@ctory is the Mitsubishi Electric solution for improving the performance of any manufacturing enterprise, providing three key benefits: Reduced total cost of ownership, Maximised productivity, and Seamless integration. Launched by the parent company in Japan in 2003, e-F@ctory leverages knowledge accumulated to date to find the optimal solution for each industry type and process, and has helped many companies solve various issues, which has helped to create 'Smart Factories' through IoT based on big data utilisation.
"The extent and speed of adoption for IIoT in Europe varies based on a number of factors; such as the industry sector, company investment policies, the age of the production facility as well as the individual engineers and technicians concerned. The fastest adoption is among those companies that have already invested in software and automation and are reaching their productivity limits using standard methods," says
Piotr Siwek
, EMEA Product Marketing Team Leader, Mitsubishi Electric Europe. "Those companies are usually already aware that the implementation of IIoT-related technologies offers the potential to move forward on a range of KPIs. We see companies in consumer-packaged goods (CPG) and food & beverage (F&B) industries leading the way, but also in Automotive," Piotr adds.
According to Piotr Siwek, in existing factories, the usual strategy is to start with a pilot project related to either data collection and processing, or advanced data analytics. This usually depends on the people involved – from management buy-in to the knowledge base of technical personnel and company investment cycles. However, in new investments, the IIoT topic is now being considered from day one and new automation systems are being designed for maximum data visibility.
Likewise, Rockwell Automation has evolved its technologies year after year, investing in the creation of a new model of intelligent production and industrial operations. The Connected Enterprise, as the company calls it, converges plant-level and enterprise networks, and securely connects people, processes, and technologies. "The bandwidth is amazingly large here. From companies that have not yet taken care of the implementation of digital processes in their plants to largely automated facilities, almost everything can be found in Europe," says
Nathan Turner,
Director, Integrated Architecture EMEA at Rockwell Automation. A global leader with a standout record of achievement in high-tech industries, Nathan is highly skilled in P&L management, sales/marketing operations, market entry, turnarounds, client relations and business transformation.
"We are observing an exciting development here without a common solution. Depending on the respective industry, the manufacturing processes, and of course the objectives of our customers, we offer a wide variety of options. It is clear to us that no customer has the same needs and that we can only decide together with those responsible which digitisation strategies should be implemented. For a medium-sized company with only one production site, for example, it is not reasonable to be able to call up production data worldwide, as the need for this does not arise very often. In a global corporation however, such a technology is necessary and useful in order to keep an eye on the plant efficiency of different locations. The situation is very similar with most other modern Connected Enterprise technologies. In general, it can be said that the industry in Europe is well on the way to implementing the Connected Enterprise in a sustainable way. We work alongside the companies and offer scalable solutions from the simple control unit to the machine learning module," says Nathan, putting matters into perspective.
Noah Cole
, Director, Global Communications, who responded to this writer's request for this story on behalf of Siemens Digital Industries Software, quoted from a Forrester Consulting report Siemens had commissioned in January 2019, which evaluated IoT use case deployment and digital twin initiatives in the manufacturing, electronics/semiconductors, energy/utilities, resource industries, retail/wholesale, transportation, pharma/medical devices, and aerospace/defense spaces.
The important points from the report are:
• IoT investments are increasing. Businesses are continuing to increase their investments in connected devices, recognising the potential business-changing impact that IoT can have on their organisations.
• Despite this enthusiasm, many businesses face challenges in maximising their IoT implementations. Key challenges include stakeholder complexity, network connectivity, and data management.
• Partners are viewed as key to bridging the gap between enthusiasm and execution. Businesses are looking to partner with companies to maximise their IoT investments.
IS INDUSTRY PREPARED FOR TRANSFORMATION?
"Business benefits abound when organisations deploy IoT solutions. The top benefits of IoT solutions among mature organisations include improved customer experience (76%), revenue growth (57%), and accelerated shift to digital business (48%). These mature organisations use IoT solutions to unlock strategic growth and fundamentally transform their business models into as-a-service offerings. In comparison, less mature organisations recognise business benefits from IoT deployments that are more tactical than strategic. Fifty-two percent of immature organisations cite improved employee productivity and experiences based on IoT deployments, and 44% report improved security and privacy capabilities," says Noah Cole.
Siemens has an open cloud operational system based on the Internet of Things – the MindSphere – which helps companies of all sizes to be more efficient, effective and sustainable. Combining data analytics and connectivity capabilities, tools for developers, applications and services, MindSphere gives companies the tools they need to transform data into valuable insights, and measurable business success.
At Schneider Electric, EcoStruxure is the IoT-enabled, plug-and-play, open, interoperable architecture and platform for digital transformation. EcoStruxure has different versions for verticals like homes, buildings, data centres, infrastructure and industries, with innovation at every level from connected products to edge control, and apps, analytics and services. EcoStruxure is the digital backbone connecting best-in-class operational technology (OT) solutions with the latest in IT technology to unlock the trapped value in conventional operations and leverage the true potential of the IoT. According to the company, optimisation through digital transformation results in savings up to 80% in engineering costs and time; up to 75% in maintenance cost; and up to 50% in terms of reduction of carbon footprint. Schneider Electric has documented hundreds of use cases of actual IIoT applications with tangible benefits in sectors as diverse as Oil & Gas, Cement & Mining, Food & Beverage, Sanitation and Automotive. These use cases demonstrate how IIoT, Big Data, Augmented Reality, Artificial Intelligence and applied simulation can produce dramatic results.
The example of Saint-Gobain, which has supplied materials to projects ranging from the Louvre and SpaceX to windshields and building materials, is a case in point. By focusing on smarter energy procurement and energy efficiency, the company has saved millions. Producing high-performance materials requires massive amounts of power, that's why energy is one of the top five expenses for Saint-Gobain. In order to optimise its operations and costs, the company decided to centralise and streamline its energy procurement by using EcoStruxure Resource Advisor with the expert support from the Schneider Electric team, including strategic sourcing, risk management, tariff analysis, and invoice auditing. Through a decade-plus partnership with Schneider Electric, Saint-Gobain has achieved savings worth millions of dollars, which the company can dedicate to research and development.
Similarly, in case of the Garpenberg Mine in Sweden, ABB collects data in real time from 400 electric motors, 280 variable speed drives, and two massive 1,200-metre hoists. Engineers now have the ability to make predictive maintenance decisions, before something goes wrong. Benefits include reduced energy usage, increased resource productivity, reduced downtime, reduced need for on-site expertise, more efficient water usage, and reduced noise.
According the Forrester report, there are many benefits when organisations deploy IoT solutions, such as improved customer experience, revenue growth and accelerated shift to digital business. "Mature organisations use IoT solutions to unlock strategic growth and fundamentally transform their business models into as-a-service offerings. In comparison, less mature organisations recognise business benefits from IoT deployments that are more tactical than strategic. Fifty-two percent of immature organisations cite improved employee productivity and experiences based on IoT deployments, and 44% report improved security and privacy capabilities," says Cole.
"European Industry is very well prepared for digital transformation, mainly because competition and investment are relatively high, plus, discussions around adopting IT in automation started many years ago on several different levels, including government. The conception and implementation of Industry 4.0 being an obvious example," concurs Piotr, speaking for Mitsubishi Electric. "We also have a large number of engineers specialising in highly flexible automation – mixing robotics with 3D vision systems and advanced force sensors for example, is no longer a challenge. One area where there is still not enough manpower is data analytics; having said that, we are seeing a large number of new startups aiming to combine data science with manufacturing knowledge," he adds.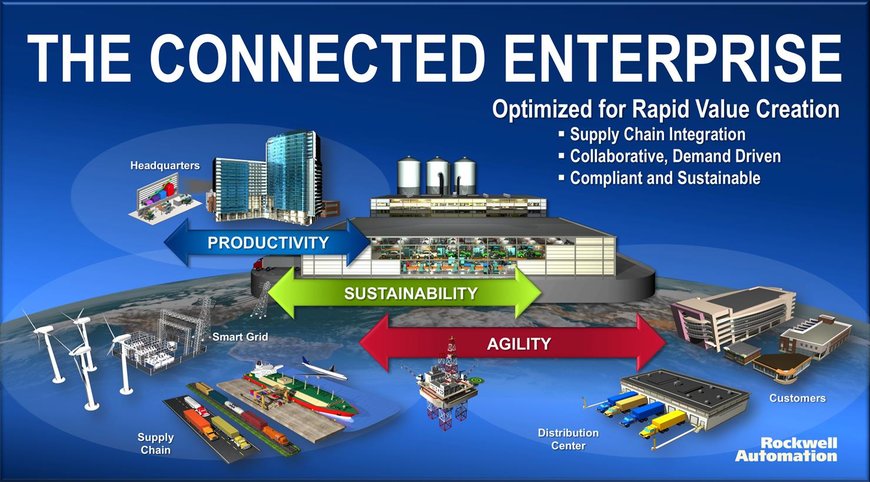 Talking about the Rockwell Automation experience, Turner has a calibrated approach. "Since the big buzzwords of industry 4.0 are increasingly used independently of the actual technologies, there are definitely managers and decision-makers who have only dealt with the topic superficially, and hence expectations of the possibilities of a Connected Enterprise are distorted to some extent. However there are also examples of customers who have exact and realistic expectations of automation solutions, but these are rather the exception," he says, but hastens to add that industry leaders are always surprised by the benefits the Connected Enterprise can offer to their business. "In particular, the scalability and compatibility of Rockwell Automation solutions with those of other vendors can generate added value for customers, ranging from reduced downtime and better maintenance planning, to increased plant efficiency. We see that with the right advice, companies are always ready to implement modern solutions," he asserts.

BARRIERS & ENABLERS
Negotiating the undercurrents within an organisation is often a challenge, when it comes to the implementation of new processes that signal a paradigm shift, given the general existence of silos. "Deploying IoT solutions spans many steps, from identifying the business need and getting budget approval to implementing the end-to-end IoT solution. An average of five different stakeholder roles participate in various aspects of the IoT solution implementation process, including CIOs, CEOs, and individual line-of-business leaders. This diverse array of stakeholders can create complexity as each stakeholder has his or her own objectives for the IoT solution investment and deployment," opines Noah Cole.
"One of the most common barriers to implementation, is that trust in modern technologies can still be increased among many stakeholders," says Turner of Rockwell Automation. "With our FactoryTalk Analytics LogixAI module for example, both predictive maintenance and prescriptive maintenance are possible. While predictive maintenance only provides a forecast of when an action should be taken, prescriptive maintenance can be used to order the relevant materials and schedule employees. However, customers prefer the semi-automated solution because they have no experience with the automated solution. This lack of confidence in the technology is one of the biggest barriers and can only be overcome by customers experiencing our solutions and being convinced by them," he elaborates.
"Mitsubishi Electric Europe is working with customers, partners and integrators to deliver IIoT solutions that are built on a strong base of reliable automation components, software applications and IT cross-over products. This combination of operational technology (OT) and IT is one important key to successful projects," says Piotr Siwek. "Scalability is also very important, helping customers to apply both factory-wide solutions as well as making small, quick improvements. For example, installing just one robot can not only simplify an assembly process, it can also provide a tremendous amount of digital information about the process. This can then be used to make the manufacturing process more connected and responsive; it also opens the door to predictive maintenance and the use of AI for continuous improvement," he adds.
THE WAY FORWARD
Whether it is ABB Ability, Mitsubishi Electric e-F@ctory, Siemens MindSphere, Schneider Electric's EcoStruxure or The Connected Enterprise of Rockwell Automation, each of these platforms aims to deliver solutions to the existing bottlenecks in the current systems at various levels of automation, in order to deliver a flexible manufacturing facility that can adapt to small batch manufacturing right down to a batch size of one. In the process they have all brokered alliances with several partners to deliver a seamless user experience.
To further smoothen the progress, many new initiatives have been launched, like the Open Industry 4.0 Alliance, the goal of which is at least 80% of machines in smart factories to speak the same language by establishing an Open Industry 4.0 framework, i.e., an open, standardised ecosystem, to ensure that all elements in highly automated factories, including logistics and services, can communicate with each other. Founding members include Beckhoff, Kuka, SAP, and Endress+Hauser and more are joining the alliance.